(Last Updated On: June 24, 2023)
Picture this: You're an ambitious entrepreneur with big dreams and a unique vision, ready to take the world by storm.
But wait! There's one crucial piece missing in your puzzle of success – a custom domain for your brand.
What is a custom domain and why do you need it? 
Why settle for a generic, forgettable web address when you can have a domain that screams you? With our custom domain product, we empower entrepreneurs like yourself to showcase their brand identity and build trust with customers from day one.
But first – what is a custom domain? 
A custom domain is a unique web address (URL) that represents your brand or business on the internet. It serves as your online identity and helps users easily find and recognize your website. A custom domain typically consists of two main parts: the domain name and the top-level domain (TLD).
Domain name: The domain name is the unique identifier for your brand or business. It is usually based on your company's name or the primary focus of your website. For example, in the domain "instamojo.com," "instamojo" is the domain name.
Top-level domain (TLD): The TLD is the part that comes after the domain name, such as ".com," ".org," or ".link." It provides additional context about your website and can be categorized into two types:
Here is a complete guide on why custom domains matter so much for professional D2C eCommerce businesses.
Did you know that 76% of consumers believe a professional domain name with a top-level domain is a key indicator of a trustworthy business? That's right! And we're here to help you elevate your online presence and leave a lasting impression on your audience. 🚀
Instamojo partners with Nova Registry 
Just imagine the possibilities: your brand's name shines bright in the digital realm, communicating your values and purpose to every visitor.
Your custom domain will not only enhance your professionalism but also open the doors to more effective communication with your target market.
But the domain your choose should also be RELEVANT.
Today's eCommerce world is characterised mainly by: 
Searches and sharing are done on the mobile
Products are marketed and discovered on social media
Your social media profile is your digital identity
Payments are fast, effective and most importantly – online
So why not get a top-level domain that truly reflects all of these?
"The internet has the potential to compound every idea to scale. However, while every idea in India is unique, they do not have a unique identity online. To link every idea with a unique identity online, we partnered with .link. We believe that the new age Indian entrepreneur needs a new-age domain name that moves beyond the .com and the .in. What they need is an intuitive, easy to remember domain name and what better than .link." Sampad Swain, CEO – Instamojo
We are hence excited to announce – Instamojo has partnered with the Nova Registry to give our eCommerce business owners a chance at establishing a brand identity online.
If you are an entrepreneur, creator, social seller or an online seller with an eCommerce website (like Instamojo), your brand identity should be consistent across the digital sphere.
On Instamojo, you can now choose the .link top-level domain with your custom domain name.
Bonus: You can get the .link domain for a year ABSOLUTELY FREE. Get your custom domain now! 🎉
The benefits of choosing .link for your brand 
Having the right domain name can help businesses avoid 51% of cart abandonment.
Having powered over 2 million entrepreneurs to scale their business ideas into brands, as a #D2CTech platform we partnered with Nova Registry, one of the world's most innovative registry operators to make .link the de facto standard for businesses that need to share links that their customers can trust.
Instamojo and nova.link intends to address and solve the issue of small businesses not being able to create a unique identity for themselves online by not only providing a secure branded identity for every business but also by helping them scale into full-fledged eCommerce websites.
.link is a domain name for anyone with an idea, imagination or innovation to share on the internet. This domain extension connects your audience to you, your ideas and your creations, with just ONE LINK. 
Makes you prominent
Uses the language of the internet
It is accessible, memorable and shareable
Use .link for your primary website, blog, portfolio, etc.
It is non-limiting and versatile
Intuitively clickable and shareable
Perfect to showcase any form of work
Use .link to send branded payment links, product links or Smart Page links on Instamojo.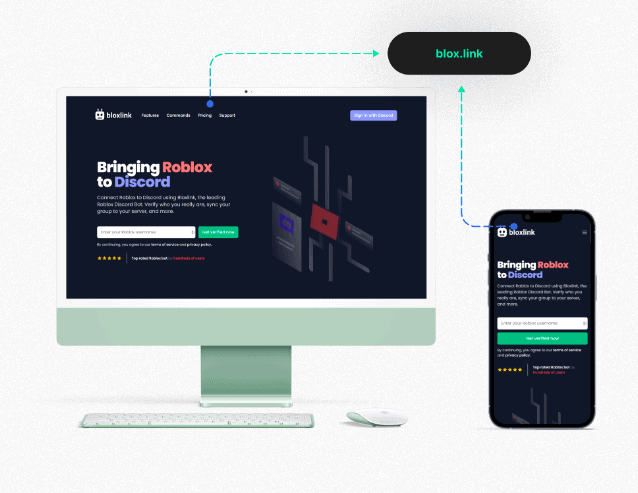 "From websites to link in bios, from branded links to the creator economy, from apps and wallets to emerging web3 technologies – nothing links people, places, and ideas better than a .link name. Universally understood and without limits, .link enables users to create unforgettable identities!" – Nova Registry  
Create a custom domain that shows the true YOU  
Don't let your business fade into the background. Seize the opportunity to stand out and connect with your audience on a deeper level. Invest in your custom domain today, and watch as your brand blossoms into the success story you've always envisioned. 🌱
Get your free custom domain with .link in the Custom Domain section on your Instamojo dashboard.
---