(Last Updated On: June 9, 2023)
From being an ophthalmologist to a jewellery designer and supplier, Aboli has come a long way. After deciding to follow her brain, she started following her heart. This mother (to a pet and a child) set up Aboli Jewellery nearly 10 years ago. And it has been growing and evolving every day.
Let's dive deeper into Aboli's journey.
The Aboli brand and their products
The Instamojo online store (named after the founder) – Aboli, sells hand-stamped jewellery and accessories. The store also sells a variety of raw materials that can be used to make jewellery.
Hooks, bracelets, clasps, beads – you name it! It doesn't matter what style of jewellery you want to make, her store is the one-stop destination for you.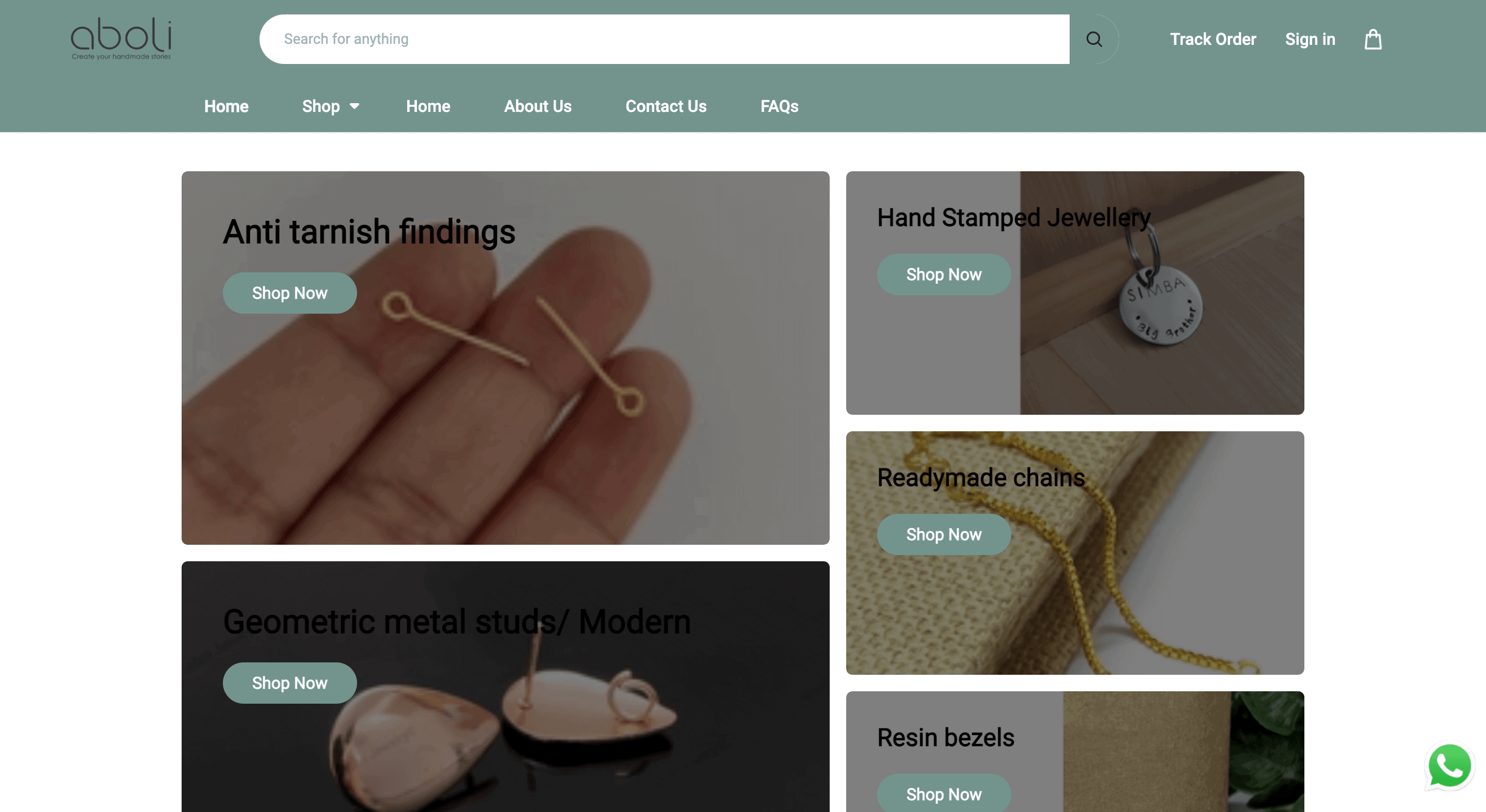 Related read: How to sell jewellery online in India
Building a community of jewellery lovers
What makes Aboli stand out from other jewellery suppliers and sellers is that they have a community of jewellery lovers.
Fun fact: She named everyone who has made a purchase on the website as "Abolians". Her customers are also given access to a WhatsApp group where they can share their jewellery-making experience and how they've done so far.
Over the years, Aboli has created a community of jewellery lovers where they share helpful information. This has really helped grow a sense of inclusivity, bringing Aboli scores of repeat customers.
Another super intriguing fact about Aboli is that – she does not have a minim price threshold on her store. She wants other jewellery lovers or people who love making handmade products to buy their supplies from her online store easily.
Aboli and Instamojo 
When Aboli decided to use Instamojo, her primary goal was to collect all the orders that were coming her way through social media.
As her business grew, she wanted a reliable system to collect orders. Instamojo gave her a platform to collect and manage orders without having to jump from platform to platform.
Check out the Aboli online store here.
Her favourite features on Instamojo 
These are her top-used features on this eCommerce platform.
1. Testimonials
Aboli understands the importance that reviews have in building social proof. As more customers come to her store and see these well-detailed testimonials, they are also encouraged to buy supplies for themselves.  Check out this testimonial she received: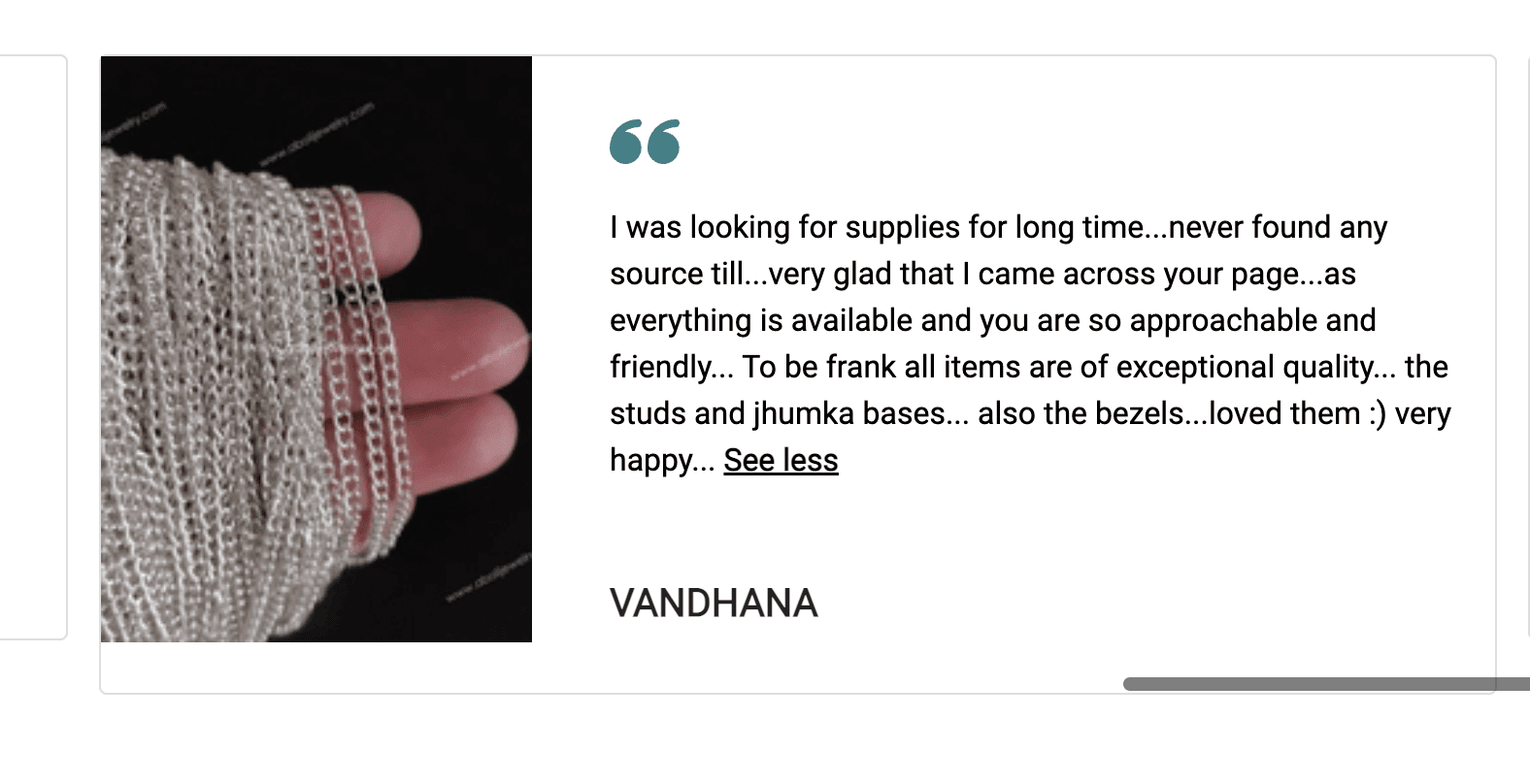 2. Product Bundles 
She also uses product bundles to help upsell and cross-sell jewellery products to her customers. Here's a blog to learn more about how to create product bundles on Instamojo.
3. Discount coupons 
On the Aboli store, you will also see her using discounts as a way of capturing impulse buyers and retaining them.

A true businessperson, Aboli has understood the world of online selling and she has been growing her own business tastefully along with empowering others to start their own journeys.
If Aboli can do it with so much love and affection, so can you! Start on Instamojo for free.
---