(Last Updated On: January 24, 2023)
Is your small business on Twitter already? If not, you should consider getting a Twitter account and start advertising on the social media platform. Here is the ultimate guide to Twitter ads.
Why Advertise on Twitter:
A recent Hootsuite report showed 66% of Twitter users have discovered small businesses on the social media platform and of them about 94% planned to make a purchase from these small businesses.
Those numbers are big!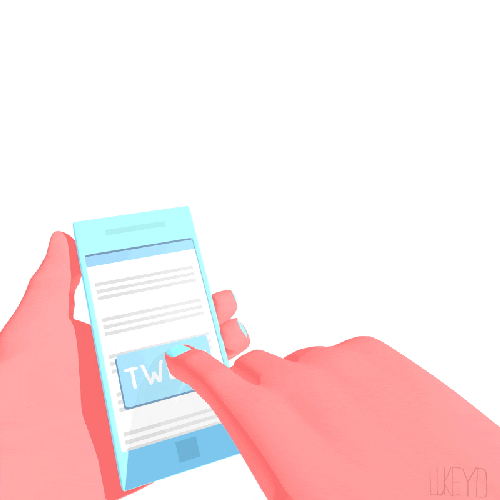 Twitter is the world's third-largest social media network with about 100 million daily active users on the platform.
The sheer number of people hanging out on Twitter makes it an attractive platform to advertise on. Here are some more reasons:
You can grow your follower base via Twitter
You can increase website traffic via ads on Twitter
You can improve brand awareness by getting people to talk about your business.
Types of Twitter Ads:
Broadly, there are three places where you can advertise on Twitter.
Promoted Tweets
Promoted Accounts
Promoted Trends
Here's a screenshot of what your Twitter dashboard/ home page looks like today:
Promoted Tweets appear on your feed (Home)
Promoted Trends are the hashtags you see on the left-hand side column. This is the trends column that shows all popular topics people from your region are tweeting about.
Promoted Accounts are users that Twitter suggests you follow. This can generally appear on the left side column or when you search for certain terms and tags/people.
Twitter Ads: Getting Started
Getting started with Twitter ads is easy. Just head over to Twitter Ads Manager from your account or just log in to https://business.twitter.com/
Setting up:
The first step to starting your ad campaign is to figure out what kind of campaign you want to run for your business. Here are the types of campaigns available on Twitter Ads:
Website Clicks or Conversion:
Website clicks or conversion ads are promoted tweets that will be shown to your selected audience. This campaign ideally has a creative card with a clear call-to-action that leads to your destination URL. You are charged per click.
You will have to download a code for your campaign from the "tools" section of Twitter Ads and affix it at the bottom of the code of your destination URL (before the </body> tag).
Doing this will help you track the number of people coming to your website/online store via the Twitter Ad.
Followers Campaign:
A followers campaign is focused towards increasing the followers' count of your twitter account. The idea is to increase engagement and get more people to discover your small business via your brand name (handle). You are charged for every follower you get. These ads are promoted accounts.
You can track your followers' count and other engagement metrics via Twitter Analytics.
Awareness Campaign:
An awareness campaign is also a promoted tweet ad form, where you are charged based on the number of impressions your ad gets. This can also be leveraged to gauge engagement among your target audience.
Tweet Engagements:
Tweet engagements are also promoted tweets. You only pay for the first time a user engages with your post (for every user). You only pay if it results in engagement – likes or retweets or link clicks from users that the tweet has been promoted to.
All organic post engagements are free!
Promoted Video Views:
Promoted videos are also a promoted tweet form, where the intention is to get more people to view your video. You only pay for a video view – when a user unmutes the video, watches in full screen or sees more than two seconds in playback.
App Installs or Re-engagements:
App installs are again promoted tweets where you can ask users to download your app. You can either pay for link opens, app downloads or both. This campaign allows you to display app cards to show features of your application.
Placing a Twitter Ad:
Once you have identified what type of campaign you want to use for your ad, give your campaign a name and add overview details like when do you want to the ad to run and other ad tracking options:
Select your audience:
In this step, you'll want to start with selecting the demographics of your audience – who and where you want to show your ad.
You can select gender, geographical location and even the device you want to show your ad on and the carrier (service provider). Detailed targeting like selecting behavioural patterns and interests also help place your ad better and reach the right people.
Setting a Budget
Choose your amount according to the campaign. Ascertain clear goals of how many impressions/engagement metrics you are aiming for (approx.) before setting the budget.
Choose Images/Videos/Keywords
Start by choosing images for your twitter ad. Make sure they are good-quality images. If you already have been tweeting, the ads manager will show you some tweets that you can choose from.
You can write the copy of your ad here. Here are some pro-tips to make your ad copy great:
Clear CTA (Call to Action)
Introduce your brand subtly
Keep it simple and precise
Click launch and your Twitter ad is ready to roll!
Tracking Twitter Ad Performance:
While Twitter Ads offer an ads dashboard to monitor your ad's performance, you can also use Twitter Analytics for greater insights into how each tweet is performing – even organically!
This can help you frame a nice ad strategy.
Did you know you can collect payments via twitter? All you have to do is share your Instamojo link with your customer/follower and you're set! In fact, you can also ask your customers to pay you with a Tweet!
Try the Instamojo experience today.
---