(Last Updated On: May 12, 2021)
Happy World Environment Day! 
2020 has proven to be one of the toughest years with regard to climate change. Believe me, a deadly virus is not the biggest problem our earth faces right now. 
The time has come for small business owners to switch to a mindful, sustainable style of conducting business. We need to stop depleting the world's resources because there's barely anything left. 
Fortunately, we found a few businesses you can get inspired by. Our monthly June mojoStores are small businesses that took the green road and adopted a sustainable, environment-friendly approach to conducting business. 
Earthable 
If you want to learn how to take the sustainable route without making a mess, Earthable will show you. And once you do, buy an eco-friendly gift hamper from the Earthable store. 
Earthable curates sustainable products and hampers, so if you want to buy a gift and save the environment, we suggest you take a look at their Instamojo online store. 
They conduct frequent Instagram LIVE videos to show netizens tips on waste reduction, single-use plastic and making tote bags out of daily wear! 
Shibui 
Thinking of setting up a textile or apparel store? Go sustainable and ditch the fast fashion route.  Take a look at Shibui; a contemporary, handwoven, minimalistic clothing brand.
The apparel company only uses traditional, eco-friendly materials to make their clothes. Shibui – Japanese for simple and aesthetic beauty also has a strict zero-waste policy! 
Check out their beautiful textiles here 
Minimo Basics 
Do you know where your plastic toothbrush and toothpaste land up? In the ocean, or a landfill, or inside a harmless sea turtle! So, let's go green with our toiletries too! Minimo, as the name suggests, promotes a minimalistic style of life, with recycled and sustainable everyday products.
For example – their charcoal toothbrushes, metal straws or their bamboo stainless steel bottle. The brand recently launched reusable, cloth face masks for you to use when you step out.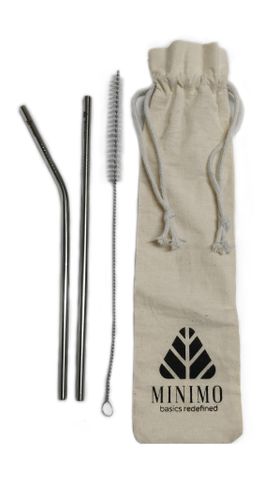 Dopology 
How do you save the environment and have fun with it? Eco-friendly colour pencils maybe? Dopology curates all kinds of eco-friendly products, from reusable straws to pocket-friendly colouring pads. Dopology are also eco-warriors and educates the public on reducing waste and single-use plastic! 
Join their fight for Mother earth here
Astu Eco 
For your next picnic, Astu Eco wants you to get rid of all single-use plastic and buy their 100% biodegradable, disposable cutlery. Astu Eco has won awards from National Geographic for their efforts to reduce ocean waste. 
Astu Eco is a sustainable brand and a group of environmentalists who promote recyclable, long-lasting products and environmentally conscious small businesses.
Got a picnic coming up? Check out their store here. 
Bonus:
How do you set up a sustainable eco-friendly business in India?
We have a few tips from our merchants themselves.
Have a give and take relationship with nature:
Take Pahartah's story for example. Started by sibling duo Sagar and Sakshi Khanna, Pahartah uses disposed -off leaves and natural fabric to make their apparel. The end result is a beautiful piece of cloth that feels comfortable and looks beautiful. Their method is simple, if you take anything from nature, make sure you give it back. For every product you buy from Pahartah, they plant a tree – IN YOUR NAME!
" Making money is not too difficult – but the need of the hour is to take care of our planet" – Sagar and Sakshi Khanna
Reuse, reuse, recycle.
How does Greensole make new shoes? They don't. They reuse, recycle and give new life to the shoes you discard without a second thought. If you are setting up a business, remember, there are more materials you can reuse and make money from.
See what Greensole has to say.
If you wish to save the planet, go online. Brick and mortar stores are not too environmentally friendly. Also, once you set up your online store or website, you get to reach a much wider audience globally!
World Environment Day is meant to celebrate our efforts to make the planet a better place to live in, and it's our job to take care of her. So, if you have a dream business, make it green and set it up online.
Feeling inspired to save the world?
---