(Last Updated On: May 22, 2023)
Your business has a cycle – procuring raw materials, unfinished products, machinery etc. This is inventory – and almost every small business needs to maintain inventory records somewhere!
In this blog, we will show you the top 5 inventory management tools you need to invest in 2023! Why? Inventory management helps you maintain the desired stock level of specific products or items.
The flow of inventory in businesses
Here's why your business needs inventory management –
In one word – organizing. Inventory management is a crucial segment of your overall eCommerce supply chain management.
Inventory management does not only help you track your products, but it also helps in:
Proper warehouse management
Maintains vendor and customer contacts and information
Connects sales channels
Creates purchase orders and invoicing
Reduces cost, maintains cash flow
This short yet very insightful video explains what inventory management is and why your business needs it –
Top 5 inventory management tools that your small business needs
Zoho Inventory
Zoho inventory is ideal for small businesses – it is automated and set up to give you a high degree of control over your inventory, including the ability to set products to automatically re-order from your suppliers when your inventory falls below your chosen threshold.
This easy-to-use inventory management tool helps small businesses with –
Warehouse management
In-app barcode management
Order management and fulfilment
Invoice and purchase order creation
Streamlined customer and vendor management
Reporting features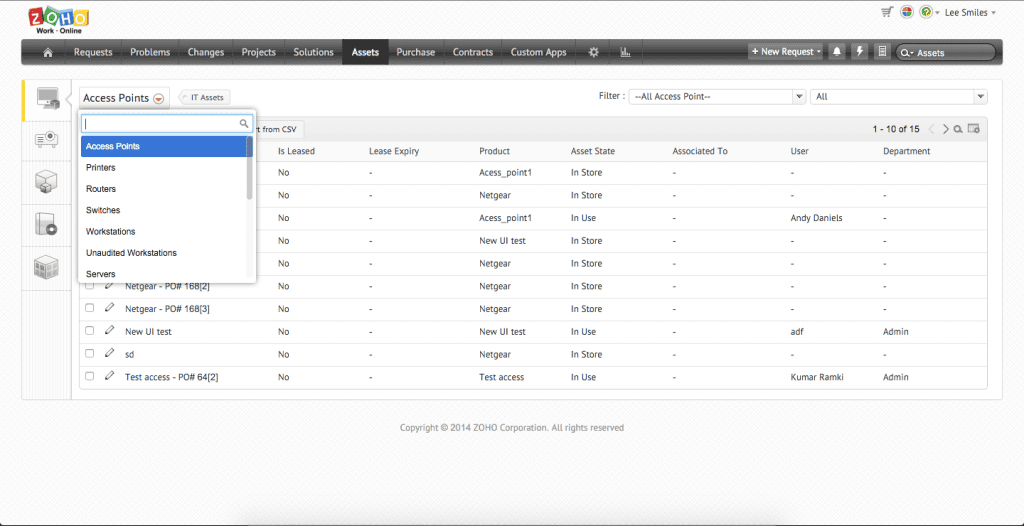 Instamojo online store
The ideal inventory management software for when you want to set up an eCommerce platform of your own.
Instamojo's dashboard offers different features to help you manage your inventory. While adding a product to the premium & free online stores, you can specify different units (SKU), and add shipping information, minimum and maximum stock units, invoicing, and later, keep track of order status.
Read – How to generate invoices on Instamojo 
How to manage orders and inventory on the Instamojo online store –
From the left panel in your dashboard select online store -> orders -> all orders

All your product-related orders are listed under the orders section

You can filter your orders by order ID, order ID created date, who placed the order, source of the orders, and order payment status 

You can also filter products by applying 'filters'

 by Item name, categories, active and inactive products using the Instamojo premium online store. 
ProfitBooks
Originally an accounting software, ProfitBooks offers powerful inventory management features for small businesses.
Whether you are manufacturing, distributing, selling, servicing, or just managing the inventory, ProfitBooks helps take care of your business processes with ease. The best part is, it's totally free to use and also offers an integration with Instamojo.
You can also check out ProfitBook's free online course on our e-learning platform mojoVersity. Maintaining records and books for your company is only beneficial in the long run.
Sign up for the free accounting course
inFLOW
inFlow's free plan allows you to track over 100 products. It includes barcoding, cost management, sales orders, purchase orders, and count sheet functionalities.
inFlow is an inventory management software designed for item-based businesses to track merchandise, manage orders, generate invoices, curate reports and handle other trade and transaction operations.
Fishbowl
If your business owns a warehouse, Fishbowl is one of the oldest and most reliable inventory management software you can make use of.
Fishbowl allows you to keep track of individual parts, rather than whole products. Therefore, if you have raw materials you can track manufacturing, storage, and labour costs for each individual part in your warehouse.
This allows for a more detail-oriented approach to managing inventory for your business. The software comes with a free 14-day trial period.
Do not just focus on selling your products, streamline and track your inventory to know exactly how much money you are spending on the cost of goods sold.
If you're looking for an easy, low-cost solution, start with us – setting up an online store is easy, and tracking your orders is even easier.
---