(Last Updated On: February 11, 2021)
The holidays are just around the corner and your customers are feverishly browsing through your website for unique gifting ideas for Christmas.
According to Finder, nearly half of India's population plan to spend less this year for Christmas than last. However, the rise of e-commerce has given everyone a flicker of hope – Indians are still shopping; only online!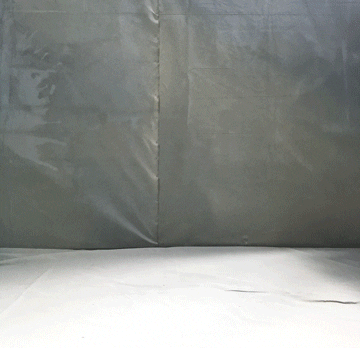 So, this Christmas, offer your customers gifting ideas and options via websites, social media, online stores, and discounts.
To understand this further, we will cover –
1. How to set up gifting solutions for your business
The Indian gifting market makes around ₹ 12,000 crores and is expected to grow year on year. Over 59% of small businesses saw a spike in sales around festive seasons, according to a Unicommerce report.
Even if your business is not centred around gifting, consider promoting the idea of gifting your products and services to your customers. For example – Urban Company, a brand that caters to Indians at-home repairs and parlour services, promoted a Christmas campaign on Instagram. The campaign focused on what they do best- providing services to customers, only this time, as a gift. 
View this post on Instagram
Offer customers an experience around the holidays. Promoting your brand around the festive season helps boost sales and increase brand presence, acquire new customers, and keep the current customer base interested in what you offer.
2. Top 3 platforms to promote your gifting ideas
If you have an online brand presence, do not hesitate to talk to customers about
#1 – Instagram and Facebook
Instagram, Facebook, and Pinterest are the top 3 preferred platforms for marketers and small businesses to promote Christmas campaigns. Start a month in advance and plan a marketing strategy for the holidays. Here are a few Instagram marketing guides to help you get started on your festive campaigns.
Studio Nendo began selling their Christmas themed lights early in the month and promoted it across the entire month with customer testimonials and regular posts on the product. The lights sold out before Christmas
View this post on Instagram
#2 – Loyalty membership program via emails
Send your customers emails that promote your holiday campaign and gifting options. Keep the language festive and simple. Here's a tip – Do not sound like you are pushing a product to them. Customers want to believe you care about them around the holidays.
For example – you can send them e-gift vouchers and discount offers via email and in the body mention that it is exclusively for their loyal customers. Christmas and forthcoming holidays are a litmus test for you to keep your current customer base happy.
#3 – Offers and discounts on Instamojo premium online store
Did you know you could offer discount codes to your customers without setting up an online store on Instamojo? If you sell your products on social media or a website, you can simply enable discount codes on your smart links and share the payment link with your customers. If you do sell your products on online store, you can set up discount codes in under a minute. 
How to sell gifts on Instamojo premium online store
Set up your premium online store on Instamojo in 2 steps and upload your product photos with ease. You can also create a separate category on your premium online store that offers Christmas goodies and holiday gifting options.
3. 5 Gifting Ideas for Christmas your customers will love 🎄
#1 – Calendars and journals
This is the usually the time your customers gear up to make new year resolutions, 'new year, new me' goals, and gift motivational and hopeful gifts to friends and family. If you run a B2B company, consider selling calendars and journals to other businesses. Corporates tend to gift their employees' thoughtful gifts around the holidays, including journals, new year calendars and planners, and the occasional mug.
View this post on Instagram
#2 – Customised gifts for families and friends
Allow customers to make customised and personalised gifts from your store. For example – a mug set for couples which have the names of the couple etched onto it. Or a personalised notebook, or even wall hanging. A lot of customers want to give practical, yet personal gifts to their loved ones. Make it special for them.
For example – The Craft Panda, an arts and craft business, makes personalised placards, ornaments and decor out of wood. For Christmas, they got a little creative with the gifting ideas and already received rave reviews for their holiday collection.
View this post on Instagram
#3 – Gift bundles and hampers
Offer customers, not 1, not 2, but 3 different products in one! Offer multiple products in one box, make it personalised for your customer and make their buying decision simple and easy. The Tipsy Store, a premium stationery store, offered its customers an exclusive Christmas bundle to ease the burden of choosing individual items.
#4 – Think beyond the holidays
What happens if you are not able to sell all the holiday-themed gifts and products before Christmas? You keep them for New year! But no one wants to buy a Christmas tree light for New Years! However, they would love to buy a new product that your business just launched in time for the new year. For example – Joyous Beam Candles offers gift sets that are not centred around holidays alone. The candle-making business does not sell candles, they sell aromatherapy. This idea works for all occasions and allows them to promote campaigns independent of the products.
#5 – Freebies and giveaways
Offering Freebies and giveaways are one of the best ways to spread holiday cheers for your existing customer base. Upload a fun quiz on social media, engage customers in polls and FAQs.
View this post on Instagram
How do you set up a business that focuses on gifting, and turns a profit offseason? check out our webinar with small business owners Tnamayi and Vrinda to know more.
A gift for you from Instamojo this Christmas – mojoPlus! 🎁
While you take care of your customers holiday needs, let us gift you something special too! Have you ever redeemed loyalty points on services/offers where you didn't have to pay a single rupee?
Even if you got the offer for free, you would have to wait to accumulate a whole bunch of points to claim the benefits. Why should you have to pay extra or wait longer to redeem your loyalty points? Not anymore. Let's introduce you to mojoPlus Rewards.
mojoPlus Rewards – India's first loyalty program that allows a business to earn points on every transaction and redeem those points against services the business actually pays for!
Have a great holiday, a merry Christmas, and a happy new year!
---