(Last Updated On: May 26, 2023)
An engineering graduate, Nishanth Goodwin from Kodaikanal, Tamil Nadu was living the routine life of an Engineer working for a private firm. But for years, the search for something different followed him everywhere.
He always knew he wanted to do something in the food industry. And when the pandemic hit, his life changed altogether. He started his venture, Yazon in 2021 which brought him immense satisfaction and pride.
We got in touch with Nishanth Goodwin, the founder of Yazon.in to learn more about his start-up and how he grew his business online during the pandemic.
What is the story behind Yazon?
"Yazon is a pandemic baby. During the first wave of Covid, I saw that many people wanted to buy fresh and organic spices to build their immunity, including me.
Secondly, most eCommerce websites were selling products that were very commonly available. I wanted to do something different. That's when the idea of selling fresh spices and special items came to my mind.

As for spices, we source them directly from the farm. Not just any farm, but from the place where they are best known for. For example, we get pepper, cinnamon, and Kirambu (cloves) from a village in Kodaikanal. Cardamom is from Kerala. We make sure all our products are 100% pure with no added preservatives or mixing." 
Have you always wanted to be an entrepreneur?
"Although I always dreamt of becoming an entrepreneur someday, I was never so sure of it until recently. Coming from an Engineering background, I am currently working as an SEO analyst at a firm in Tamil Nadu.
Looking at the amazing response to my venture, I realized that this business had the potential to grow. Although it has only been a few months, I am sure that once Yazon is fully set up, I will take it up full time."
Tell us about the various products available in your store
"Each product is handpicked by me from farms directly. I ensure that only the best quality products are selected for Yazon. So there is no compromise on quality. 
We sell some of the most unique and traditional snacks and spices. Iducha Kadalai Urundai is a traditional snack of Tamilnadu made from ghee and nuts. Iducha Ellu Urundai Is one of the healthiest snacks of south India.
We also have homemade chocolates, juubes and chocolate chips that are not only healthy but also equally delicious.
Our speciality product is kirambu (clove with oil). Usually, cloves come dry in most retail stores but ours are infused with oil. They are fresh, aromatic, and have enormous health benefits. This product I would say is a must-try!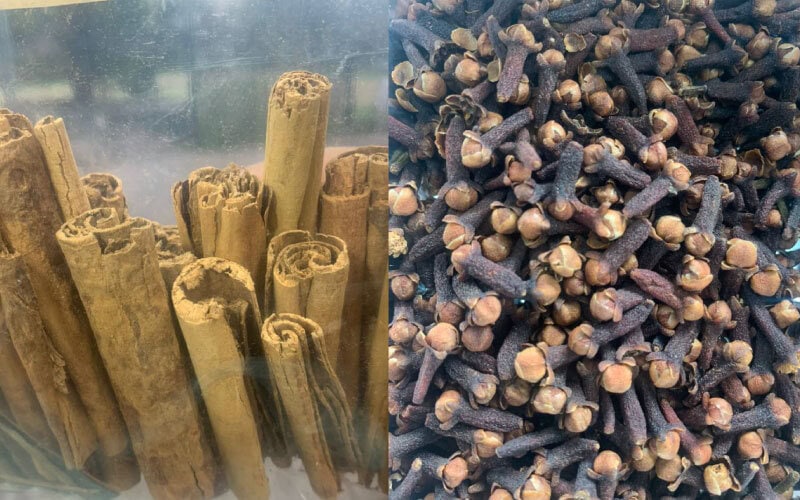 Is there any particular reason why you chose the DTC model for your business?
"Well, the most important reason was obviously the price point – People were losing their jobs in the pandemic. So I wanted to make it affordable for everyone but also not compromise on quality.
Take pepper for example. It is priced between Rs.900-1000 in retail stores compared to only Rs.550 with us. I wanted to help and reach as many people as possible, and going D2C was the best way to do it" 
Related read: 5 Ways D2C eCommerce Brands Have An Advantage Over Other Businesses
"At Yazon, we are passionate about the food we offer and take extensive care to ensure that only the best quality of the specialities are listed on our online store.
The focus right now is to include specialities from more interior villages and expand our product offerings so that we can offer a rich variety of authentic traditional snacks of the highest quality.
Our mission is to bring out native special products and offer them to the people who are craving them from different parts of the world. Through this initiative, we directly benefit the livelihood of the traditional farmers of the native products whose existence is towards extinction."
What challenges did you face while setting up your business?
"The biggest challenge I faced in these few months was with respect to logistics in procuring the spices. The farms in these villages have close to no transport facilities. And since most of our products are easily perishable, storing them was not an option. So every time I received an order I had to send someone from the team for procurement with our own vehicle.
Some farmers even come by walk to give me their produce. This created a lead time of 2-3 days and delayed most of the dispatch. 
But in due time, I have overcome this challenge effectively. With more orders flowing in, we are able to buy the spices in bulk and arrange for affordable transportation options."
Related read: 5 Affordable Shipping Services in India for Online Businesses
What does the future hold for Yazon? 
"Right now people are asking for quality of products and we give them exactly that. The response I got from my customers was beyond my expectations and that's when I knew that people don't just want any product but want quality products. 
My sales have roughly increased by 20% compared to what it was 3 months back. The plan is to grow steadily and slowly expand the product range.
Most of our orders are solely from Tamil Nadu. But seeing the increase in demand for our products, we are planning to expand to Kerala, Karnataka, Andra Pradesh, and maybe even North India. 
My next aim is to expand my customer base by collecting reviews from our online customers and understanding where we can improve as a company." 
How has Instamojo helped you with your business?
I have known Instamojo as a payment gateway for many years now. When I discovered Instamojo's eCommerce features I was sure that Instamojo is the right place for a small business like mine to start.
"While comparing to other players in the market, I found Instamojo to be more affordable, and with the in-built payment gateway, it becomes effortless for me to sell and collect payments online. I am very satisfied with the experience so far, it has been excellent for the growth of my small business."
If you are looking to sell food online like Nishant, allow us to help you set up your premium online store. All you need to do is schedule a call with our team and we can help you build your online store from scratch.
---