(Last Updated On: November 19, 2021)
Seyed and Katheeb were football fans since forever. Their passion for the sport lead them to start an online business for football fans across the country — SassyTribe.
We got in touch with the founder to know more about their journey as an eCommerce brand.
A business born out of fandom 
Like many other people in India, during the pandemic, Seyed wanted to start an online business. He wanted to do something out of passion, a business he loved. What better idea to start with than his own passion — football. That's how SassyTribe was born.
The best business ideas are born out of passion
With his cousin, Katheeb, he started an online merchandise store for football lovers. They named their brand SassyTribe — to strike a chord with the energetic and confident fans of the sport. SassyTribe sells fan t-shirts, masks, and other accessories for men.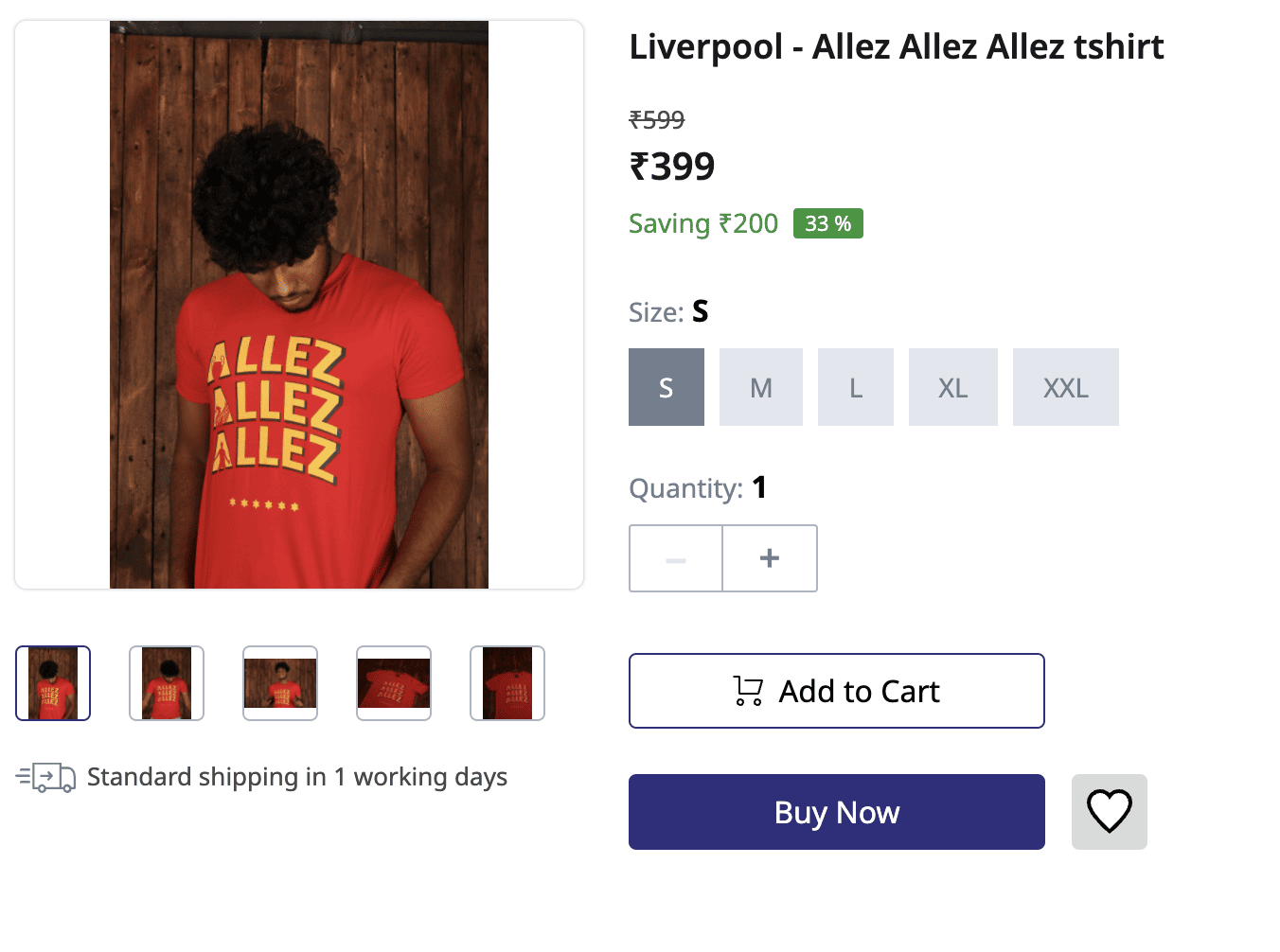 Syed did not let his full time job stand in the way of his passion.With proper planning and research, he was able to nurture his dreams and bring it to reality.
Want to start your own online store like SassyTribes? Get started for free on Instamojo.
Selling merchandise online: Starting an online store with Instamojo
SassyTribe knew that an eCommerce website is necessary to sell their merchandise products online. So, they signed up for an Instamojo premium online store. Then, there was no looking back.
Starting an online store with Instamojo was an easy and smooth experience. We could figure everything out quickly and get our online business running in no time.

-Seyed Alavi, Founder SassyTribe
With a fully-functional online store ready, the founders could focus on more important tasks of the business.
SassyTribe has a curated collection of t-shirts and other accessories for men which cater exclusively for football fans. Because they sell to a very niche products, they are able to create a sense of community among their audience.
Want to start your own eCommerce website? Get for free with Instamojo.
Building a community of passionate people
The secret to becoming a successful brand is by striking a chord with the audience. People no longer buy products, they buy emotions and stories. They want to feel connected to the business they buy from. SassyTribe does this well by focusing on one common interest of their audience — football.
View this post on Instagram
SassyTribe aims to encourage people to follow their passions. They believe that your passion, no matter what it is — football, a movie, or hobby — it can bring a positive impact to your life.
That is why they want to build a community of passionate football lovers and bring them together. In the future, SassyTribe plans to expand their business and sell more fan merchandise products online from other categories such as popular movies and series. Thus, catering to a wider audience.
View this post on Instagram
Being a clothing store, they face a few challenges such as maintaining inventory and stocks. But, the founder is confident that they will gradually overcome these barriers and scale the business. Seyed has hopes of leaving his full-time job and making his eCommerce store full swing.
For someone who is starting out an eCommerce store, here is Seyed's advice as an online business owner:
"Make sure you are ready before you start — do all the research, know about your market and audience, decide on how unique you want to be. But, don't wait to be fully prepared to start. Just take the first step and you will figure out the rest."
Check out SassyTribes online store here.
Ready to take your first step as an online business owner? Start for free on Instamojo by creating the online store of your dreams!
---