(Last Updated On: May 24, 2023)
Search Engine Optimisation (SEO) is a gift that keeps on giving if you get it right. We scouted some SEO methods that work for real so you don't have to sweat it out. Here are 5 SEO hacks to rank high on Google in 2023.
Update website footer
Add page jump sections
Apply rich-snippets
Use social media for keyword research
Special secret to nailing SEO
SEO Hacks 
In one of earlier posts, our in-house marketing expert, Reetam Das, told us how important it was to rank zero on Google/search engines, and that has become our holy grail. Today, we are giving away some of our SEO secrets that can help your business get discovered easily on Google.
According to this interesting SERP design article by digitalsynopsis, the organic domain that ranks first on Google gets 32.5% of overall clicks traffic, the second one gets 17.5% and the seventh one gets just 3.5% clicks!
It's safe to say if you're not on page 1, you will barely get discovered.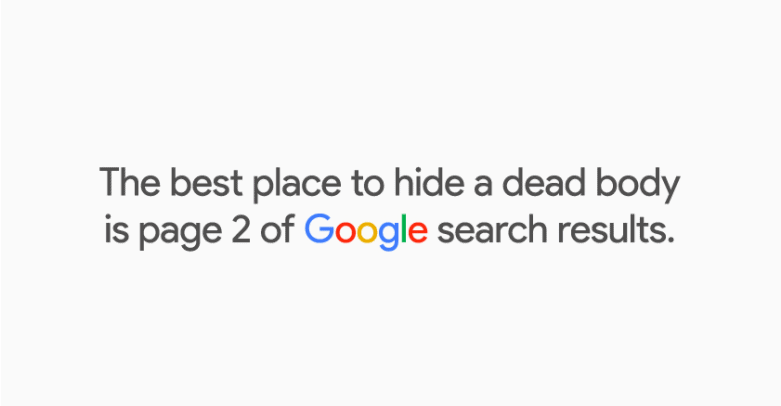 So how do you really go about it? We'll quickly take you through 5 SEO hacks that will help you rank on the first page of Google and if you do it right, even rank zero!
Assuming that you have all your basic SEO set up, these are some additional hacks you can implement easily to boost your search rankings.
We don't mean that you stuff it with each and every link possible. Use a strategy to design your footer.
Follow this checklist to create the perfect footer:
Look for the most relevant keywords (account for search intent)
Make sure your anchor text is aligned with your most-searched-for keywords
Hyperlink these links to the right pages that describe exactly what the anchor text offers
Include relevant links (about/resources)
Make sure all your links are working
Things not to do:
Don't stuff it with random keywords
Never stuff it with too many hyperlinks
Related read: eCommerce SEO: Your complete guide
Add Jump-to/page jump sections to blogs
Long articles allow you to implement all the SEO basics and can boost your discoverability significantly. You can write a 3000-word article but how do you get people to read it without losing focus or attention? Simple! Add a jump-to section.
A jump-to section allows you to create a clickable index on your blog. Once someone clicks on it, the reader is taken to that particular section in the blog. What's more? It allows you to create interlinks within your blog/website and lead the reader intuitively.
Below is a great example.
If you're using a WordPress website, doing this is really easy. Check out this detailed article on how to add a page jump section to your blog. If your website is not hosted on WordPress, you can just use this simple HTML guide on adding page jumps.
If you don't want to do this, you can also follow a similar text-only index approach to your articles. List out the headers of your blog in the first or second section to help search engines immediately understand what the blog is about.
Link building 
Are you looking to enhance your website's search engine rankings and drive more organic traffic? Link building plays a crucial role in achieving these goals.
By leveraging effective link-building strategies, such as those offered by professional link-building services, you can secure valuable backlinks from authoritative websites.
These backlinks act as virtual votes of confidence for your website, signalling its credibility and relevance to search engines like Google.
One such reliable link-building service is Content Guppy, which specializes in creating high-quality backlinks tailored to your specific industry and target audience. With their expertise, you can improve your website's online presence, increase its domain authority, and ultimately rank higher on Google's search results pages.
Apply rich snippets for better clicks
Google's search page is always evolving. A typical search page currently (at the time of composing this blog) looks like this:
Adding rich snippets to your website or blog can help get you found and increase your content's click-through rate significantly. Rich snippets give you that extra real estate to show how much you can offer and Google loves it when you add value for people searching online.
Rich snippets come in various forms and you can choose what suits best for your business. Here are some recommendations by Google. You can also check what each snippet looks like in the gallery.
Here's a great guide on how to add rich snippets to your website or blog. There are plugins available for WordPress that get the job done quickly. For anything else, you can check the HTML code.
We can't emphasise enough how important building a brand presence on social media marketing is. This doesn't just give you an identity on the internet but also helps with SEO rankings more than you can imagine.
Some quick things to do for keyword research on social media are:
Look for trending hashtags/topics on Twitter for your content creation
Check out trending topics on Instagram (hashtags, topical content, etc)
Use Google search as social media – just look for keywords appearing in autofill while adding keywords to your content strategy
Linkedin hashtags and their content recommendations are also a great place to look for topics and keywords your industry is discussing
In our SEO masterclass by Senthil Hariram, the VP at Neil Patel Digital India, we learned more details about these interesting strategies for keyword research. Did you miss it?
The secret to nailing SEO
Quality.
SEO may be technical but deep down, it is all about breathable, human content.
No amount of hacks or tricks can help you if you don't offer value or create quality content on the internet. Value and quality can be subjective in nature.
When thinking about quality, just ask yourself one question – "Will I find answers to my questions on this landing page or blog?" – and then proceed towards structuring the content.
Want to understand how to go about creating a quality strategy for your content? Read our basic guide to content marketing to start implementing this immediately.
*Bonus: Don't forget to keep an eye on and monitor trends in SEO.
You can subscribe to the Search Engine Journal's newsletter, and Search Engine Land newsletter, or follow SEMRush and Google's official algorithm updates.
Simplify business discovery with SEO: Optimised

Instamojo online store
We're not kidding. The Instamojo online store comes pre-fitted with SEO options so you can get discovered on the internet without having to worry about the nitty-gritty of SEO. The FREE online store has some advanced SEO features you shouldn't skip.
The Instamojo premium online store has many more features that can help you rank well on search engines and give your customers a smooth shopping experience. Check it out.
---