(Last Updated On: May 23, 2023)
India is the world's fastest-growing health foods market and is estimated to become a $30 Billion sector by 2026. The Indian millennial is making more deliberate choices when it comes to their nutrition. This has led to a mushrooming of healthy food brands in India.
Ready for some healthy munching? Here is everything that you need to know about the movement and more.
Scope of the healthy food sector
According to McKinsey reports, the global wellness market is estimated to be more than $1.5 Trillion and is witnessing an annual growth of 5-10%. The wellness industry growth relies on trends related to: 
Health needs 

Fitness 

Aesthetics 

Sleep 

Mindfulness 

Nutrition 
An Economic Times report based on research done by Avendus Capital suggests that the health-conscious Indian consumer base will grow from 108 million to 176 million by 2026. Currently, health foods constitute 11% of the wellness segment in India. 
The report also suggests that there will be a 2x rise in spending on healthy foods by 2026. Even though 90% of current demand is from metropolitan cities, the growing internet penetration and rising disposable incomes will see tier 2 and tier 3 cities also joining the movement soon. 
Healthy food brands are also seeing a lot of investor support. Yoga Bar saw its sales triple in 2022, and is looking at raising up to $20 million in funding. Eat Better, another healthy food brand that offers vegan and gluten-free snacks, recently raised $6 Million in funding.
Related read: How to sell organic products online: the complete guide
What is driving this growth? 
During the coronavirus pandemic, there was constant anxiety and uncertainty around our health. This loss of control acted as a wake-up call for us.
The pandemic saw people become more conscious of the things that they CAN control when it comes to their health. For example, there was a fall in flu cases globally considering people were more hygienic and made deliberate choices.
This consciousness also spread to what we eat. Millennials globally started being more vigilant about what they were putting in their bodies. This need to be more careful about their diet has presented itself as a massive opportunity in the F&B D2C sector.
Consumers today feel a sense of responsibility for the planet and for themselves. And brands try to help consumers honour their commitment by offering food products that give back to the environment while helping your body heal and be resilient.
Chefs and home cooks on Instagram are also tapping into this opportunity. A big segment of them is sharing or selling recipes online of healthy alternatives for food that is considered "junk".
From deserts that are sugar-free to snacks that are made from nutritional fibres, Indian healthy food brands and influencers are amping up their innovation when it comes to providing healthy but delicious food & beverages.
Our butter is better! Here's the next amazing #BakedOats recipe from our #Yogabar fam! Can't stop drooling 🤤. What do you think?#peanutbutter #peanutbutterlover #nutbutter #bakedoats #rolledoats #healthybreakfastideas #breakfastidea #healthyfoodie pic.twitter.com/Fv8iPqcCrA

— Yogabar (@Yogabars) July 21, 2021

Here's more examples of healthy food brands killing it out there.
Become a healthy foods brand owner 
The rapidly growing market size coupled with growing consumer consciousness makes this the perfect time for you to start your own D2C eCommerce food business. Here's how –
How to sell food online 
To become a healthy food brand, you first need to understand how to sell food online.
Here are the 5 basic steps to starting a food business online:
Decide what food items to sell
Draw a business plan and determine your business model 
Obtain relevant licenses and register your online business
Source ingredients from verified distributors
Start your own eCommerce website
You can read our full guide on how to sell food online.
Acing your packaging 
A significant factor of being a successful healthy food brand is how you choose to package the food you sell.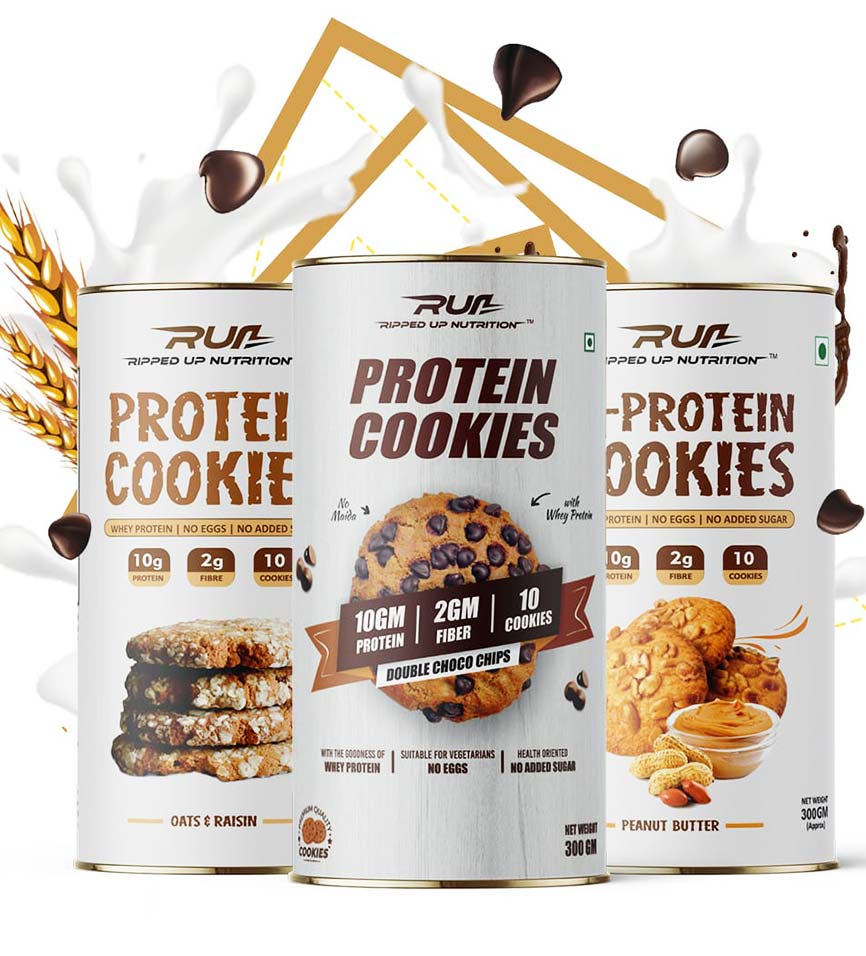 Consumers today want to know what is exactly in the food that they are buying. That means the packaging should have details that clearly tell the consumer-
ALL the ingredients and their quantity
Expiration/best before dates
Seller details
For organic foods especially, where have the ingredients been sourced from?
The packaging needs to establish transparency between the online food seller and the consumer.
Know more about efficient and sustainable packaging tips

Download your free copy of "The Ultimate guide to packaging for D2C brands"
The challenges 
As a health food brand owner, there are a couple of challenges –
It is still a niche opportunity, and finding your target audience can take some time.
The taste is important. Taste tests for your products in small sample groups before launching will help you strike a balance between healthy and delicious.
Finding the correct healthy ingredients or "superfoods" can be a challenge. Do your research thoroughly before adding ingredients together.
Have the allergies disclaimer in a prominent place.
Ensure you have permissions and licences from the relevant authorities.
When selling food online, be mindful of the shipping times. Most up-and-coming health food brands start out as hyperlocal brands and then expand.
The Indian consumer is only going to become smarter and more conscious. What are you waiting for? Start your own healthy food brand with your own Instamojo online store for free!
---
Start your online food business