(Last Updated On: May 19, 2023)
Almost half of the small businesses have a life span of less than five years.
We didn't mean to scare you. The fact is that many businesses faded away before reaching great heights. But don't let that prevent you from starting a business online.
Many entrepreneurs have started businesses that failed in the past. And some of them have shared their failures and lessons openly. In this blog, we have compiled the top 5 reasons of business failure for small brands.
Having technical skills but no business skills
This mistake is mainly done by entrepreneurs who sell their handmade products or start a business based on a skill they have. 
4 out of 5 businesses shut down before crossing the 5-year mark. 
Many first-time entrepreneurs falsely believe that having the skills to deliver good products and services is enough to sustain the business. Although product quality is a central part of a good business, it's not everything. 
In his book The E-Myth Revisited, Michael E Gerber explains how running a business and getting technical work done are two different things. Being a great baker, artist, or tailor does not make you good at running a business in that niche. 
Being a great baker, artist, or tailor does not make you good at running a business in that niche.
Once you start a business, you need to get customers, track and manage finances, do marketing, answer customer queries, manage inventory and so on. In short, if you only know how to paint, there's a high chance your art business will fail.
How to overcome this challenge 
As an entrepreneur, you need to up-skill. 
It's okay if you're not an expert in every single business skill. You can put in the effort to learn the skill and run your business more smoothly.
Managing finances drive you crazy? Sign up for an accounting or GST course. Marketing doesn't come naturally to you? Read up on it from the many marketing blogs available on the internet.
Speaking of courses, if you're looking to enhance your skillset as an entrepreneur, you can always sign up for free courses on mojoVersity, a learning platform created for entrepreneurs by subject-matter experts. Want to read your way into more skills? Our free eBook collection has everything an eCommerce business owner needs to know to grow and sustain.
Poor inventory management
Customers want a good shopping experience. And receiving orders on time is a big part of that. In fact, 58% of consumers say they would stop buying from a brand entirely after one to three delays in shipping. Providing smooth shipping experience starts with managing inventory and supply chain properly.
Many businesses failed due to financial losses and unsatisfied customers caused by poor inventory management. Global fashion influencer Masoom Minawala shares her lessons on her failed eCommerce startup, Style Fiesta:
"I wish I would've paid more attention to investing in inventory, managing it and setting reminders for delivery & dispatch. This would've majorly reduced my turnaround time after receiving an order and eventually would've resulted in happier customers!"

– Masoom Minawala
Having a sufficient inventory is not enough to keep a business running. All that inventory must be stored, moved, and packaged to the right place and at the right time. Inventory workflows need to run smoothly and update quantities across sales channels.
Counts on your online store are displayed correctly and customers have a better chance of actually receiving the right product.
How to overcome this challenge
If you're a new business, you need systems that are easy-to-use, mobile, affordable, and secure to manage inventory and shipping. Having the right technology to track and manage the inventory and shipping is the right way to go.
As a small business owner, it's best to be able to manage shipping and inventory in one place. For example, an Instamojo online store user can manage shipping on their dashboard. They can partner with shipping services, schedule pickups, and also send automated tracking  updates to customers.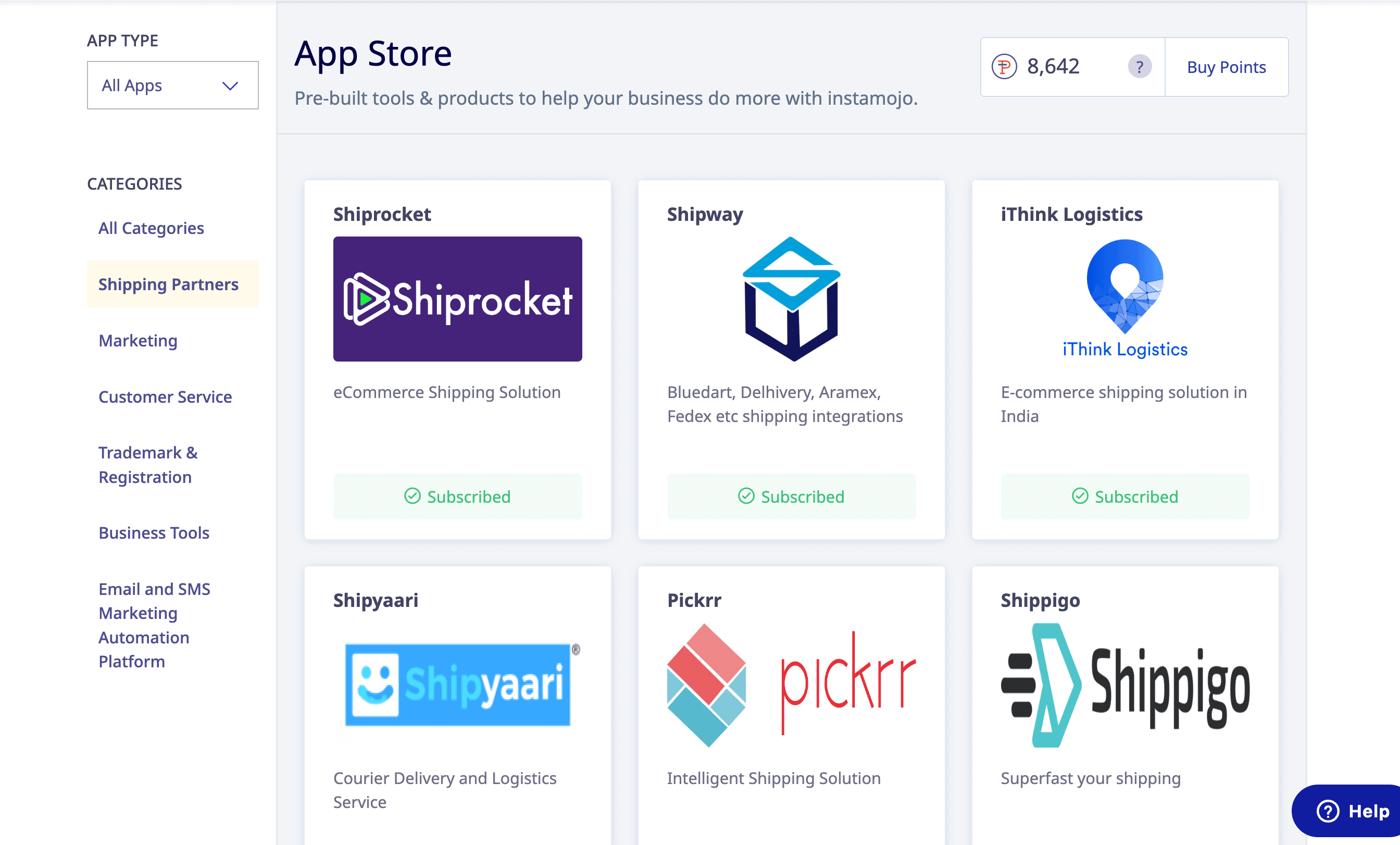 You can also easily update product catalogues on your eCommerce website. This way, you customers can shop products that are already available on your store. 
Trying to be like everyone else
Lauren Como, a strategic account manager who works at an MNC, talks about her business failure on her Medium blog. In 2018, Laurne started an Amazon FBA business because she was bored in her job and also because that's what everyone was doing. 
"Looking back at my failure, I was just doing what everyone else was doing in 2018 to make a quick buck.
It's important to remember that as much as the "gurus" try to make starting (and succeeding) at running a small business easy, the vast majority of businesses fail. Why? Because the majority of entrepreneurs are too busy looking at other successful entrepreneurs and trying to mimic them to produce the same results."
The entrepreneurs whom you are "copying" more than likely came from a place of innovation. They might have found a gap in the market and brought a product to close it, providing high-value to customers. 
Every business is unique. What works for one business may not work for you. 
Failing to connect with the target audience
Not knowing your audience means you're oblivious to how you can help them best.
Without being sure of even if your product or service will benefit an audience, is a sure cut way to business failure.
The most successful businesses are the ones that solve a pain point. Without knowing which audience you can target, you don't know how to best sell to them. In eCommerce, customers expect a personalised shopping experience. And without knowing your audience, you won't be able to provide that. 
How to overcome this challenge
Include target audience research in the first step of your business planning. Create a character sketch of your ideal customer. Here's what you need to know bout them:
Age and gender

Demographics

Social media where they spend most of their time

Their preferences, pain points, biggest desires
Once you understand what your ideal customer wants, you can position your product as a solution to their pain points. This makes your brand memorable and gives you a higher chance of success.
Inconsistency and unpredictability
Inconsistency in actions and experiences is a major reason for business failure. This is tied to the first point in this article: business skills.
A business is not a job. It's a set of systems that should run smoothly and consistently.
According to the book The E-myth Revisited, a business is not a job. It's a set of systems that should run smoothly and consistently. As a business owner, your task is to create predictable systems that will help in the smooth running of your business. In eCommerce, the systems that should be in place include order management, CRM, marketing, and shipping among others.
Whatever you do, it should be consistent and predictable. All your customers need to get a clear image of your brand and the same experience. It's very easy to skip out on business tasks. But, you need to consider the bigger picture and be consistent.
Start and grow your online business
Knowing reasons behind why businesses fail is a good thing when you are a new business owner. But no matter how much you plan ahead, challenges will always come your way. What one business experienced will be different from another.
Having an eCommerce website is a great way to manage many business tasks and bring in more sales. In fact, business owners claim that having an online store helped them to stand out from competitors. Sign up on Instamojo and get an online store for free!
---