(Last Updated On: December 13, 2022)
Instagram is the number one social media platform preferred by small businesses in India, and what gets your posts on Instagram noticed? Hashtags! However, you need to know what hashtags suit your business best and bring the results you set for your social media marketing.
In this blog, we will show you a few top hashtags for small businesses to gain followers, how you can find good hashtags, and the best practices for using them.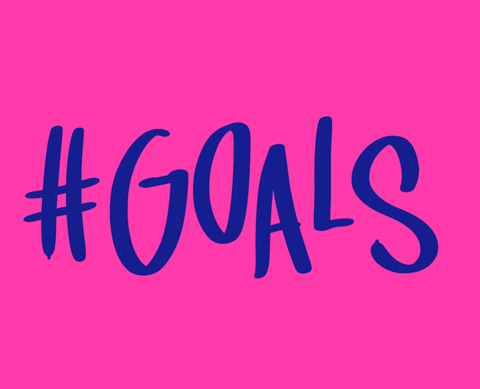 If you, like 500 million other Indians use Instagram for personal or business reasons, you would have noticed posts carrying 'hashtags' below the captions. For example – #nofilter, #smallbusinessstaurday, #instagramforbusiness and many more.
Hashtags are clickable, which allows your customers to discover your content with just one click of the hashtag.
Hashtags for small businesses are especially helpful in increasing your Instagram audience base. You can even create your own hashtag!
Customers like to follow hashtags that are relevant to them. For example, if you include #healthyliving hashtags in your caption below a post, customers who follow this hashtag can find your post easily.
View this post on Instagram
You can use up to 30 hashtags per post! These include –
Location-based hashtags (#bangalore, #india, #sikkimtravelling),
Daily hashtags (#mondayblues, #soulsunday)
Seasonal hashtags (#christmasseason, #holidays, #summerdiscounts)
Business hashtags (#smallbusinessowners, #vocal4local)
Branded hashtags – Your own hashtag (#instamojo, #instamojoseller)
However, not all the popular hashtags out there are the most effective for your business. You need to pick those which your customers are looking for, and capitalise on them!
Want to grow your business on Instagram? Sign up for this free course with insights on how to grow your business and get more sales on Instagram!
According to multiple sources, these are the top hashtags you need to use, based on the different categories that fit your business best.
Small business-focused hashtags
The '#smallbusiness' has surpassed over 10 million mentions on Instagram, with #smallbusinessowner at 6 million. According to best-hashtags, these are the top trending under the keyword small business:
#smallbusiness
#supportsmallbusiness
#handmade
#shoplocal
#shopsmall
#smallbusinessowner
#entrepreneur
#supportlocal
#business
#fashion
#love
#localbusiness
#etsy
#marketing
#etsyshop
#businessowner
#art
#explorepage
#homedecor
#covid
#instagood
#startup
#design
#entrepreneurship
#womeninbusiness
#beauty
#motivation
#branding
#smallbusinessconsulting
Choose and use these hashtags wisely for your posts. If this list is exhaustive, you can find out what hashtags are currently trending by visiting the 'All Hashtags' website and enter your keyword.
Once you do, it will show you the top hashtags that will boost your post in the explore section of your target audience.
Entrepreneur focused hashtags
#entrepreneurial
#startups
#entrepreneursofinstagram
#entrepreneurspirit
#entrepreneurship
#Entrepreneurs
#Entrepreneurlife
#entrepreneurlifestyle
#entrepreneurmindset
#entrepreneurial
#entrepreneursofinstagram
#entrepreneurwoman
#EntrepreneurTips
A little branding for your business never did wrong. While focusing on product-centric hashtags, try and push a little self-branding too; #mompreneur, #womenrunbusinesses, #selfmade etc.
Enjoying this blog? Subscribe to our weekly blog digest and get business growth tips and inspiring stories straight to your inbox . It's FREE!
Add hashtags everywhere
Did you know you can get potential customers to visit your Instagram profile with relevant, clickable hashtags in your bio? This helps customers see your account when searching for the hashtag on Instagram.
You can also check for relevant hashtags while creating your post. Choose the hashtag which you believe fits your post context best, and not just the most popular one!
There could be multiple trends happening in Instagram reels at a time. Most of them will also be accompanied by a hashtag like #balenciaga, #heatwaves etc.
In order to get a chance for better discoverability, use the hashtags that are trending and are relevant for your reels video. This will help to increase your reel views.
Use hashtags that your audience looks for
Do you sell handmade sarees? Or maybe ayurvedic cosmetic products? Or face masks? Either way, you need to know what your customer wishes to buy from you.
This means you need to know what they search for. You can do so by finding out in the Instagram search bar itself!
The social media giant's tool can give you some additional information about which hashtags your network/community care about.
Encourage others to use your branded hashtags
Once you create a branded hashtag for your business, encourage your audience to include it in their testimonials posts. Include this branded hashtag in your Instagram bio. Your branded hashtags could be plenty.
For example – our prominent hashtags are #instamojosmallbusinesses #iheartlocal #buylocal #instamojoonlinestore #paymentsoninstamojo and more.
View this post on Instagram
Hide hashtags
Do not clutter your post with too many hashtags. In fact, try and minimise your use of hashtags as your Instagram posts gain likes and impressions.
Here's a pro tip: hide your hashtags in the first and second comments of your post. This way, your customers will not see it as soon as they find your post in the explore section. 
Use Instagram tools to check what hashtag suits you
Got an Instagram for a business profile? You can see how many impressions each hashtag generated for you by clicking on 'View insights' beneath your post.
Related Read: 25 Instagram Content Ideas for your Small Business
Here are some tips for how to use hashtags on Instagram:
Track which hashtags do well through the Insights tab on your profile.
Use 1-3 hashtags in the captions of each post. If you want to include more, consider adding them in the first comment.
Avoid using spammy or banned hashtags.
Add hashtags on Instagram stories.
Use branded hashtags.
Sell on #Instamojo with #Instagram
If your small business has an Instagram profile, link it to your online store on Instamojo to attract more audience.
Selling on Instagram will get much easier with the help of an online store. You can easily update your catalogue, collect payments, and manage orders. You can also manage your social profile straight from the store dashboard — all your business under one roof!
Not ready to get an online store yet? You can sell on Instagram without a website! Here's a simple tool to collect payments from customers by allowing them to use multiple payment methods.
---