(Last Updated On: May 23, 2023)
There's plenty of warm weather ahead and it brings with it opportunities to strike business with enthusiastic summer lovers.
It's time to follow the idea of "sell in season" and get summer products ready to sell online. There are many summer products that cater to every kind of summer person: the beach person, the hiking person or the indoor ones.
Let's explore the 10 essential products you can sell this summer.
10 essential summer products to sell online
Pool essentials
Summertime means pool time. Many people, especially in urban areas, fill up their pools at home or go for a swim in their local pools. So this will create a demand for pool essentials like pool toys, floaties, and goggles making them great summer products to sell.
Since these are inflatable products, it makes them easy to store. So if you're looking for summer products to sell which take up less inventory space, this is a great choice.
Some other pool items you can sell include inflatable pool loungers or giant pool floats in fun shapes.
Social media platforms like Instagram have made these products popular among younger generations and can be a great way to attract a new audience to your business. You can also use it to research and choose the most trending products this summer.
Related read: How to use social commerce to grow your business
Beach sandals
Stylish and comfortable beach sandals have always been in demand every summer, and it won't be any different this year. Stocking up on fun beach sandals is a great way to boost your sales in the summer months.
Be sure to also consider offering different materials, from rubber to leather, to appeal to a wider audience. With the right selection of beach sandals, you can make a splash in the summer market.
Related read: How to sell shoes online: The complete guide
Swimwear
People are always on the lookout for unique and trendy designs that will make them stand out at the beach or pool.
And many of them search online to find the perfect swimwear. In fact, the keyword 'women's swimwear' alone has a search volume of 18,100 each month, and this will be higher in the summer months till June! T
This means that selling swimwear online can be a profitable opportunity not only for the summer months but throughout the year as well.
You can also consider selling other beach essentials like towels, beach mats, bikinis, and crop tops to widen your reach.
Related read: How to sell clothes online in India: With LIVE examples
Picnic baskets
For outdoor lovers, picnics during the summer are a must. Cater to this audience and sell durable and practical picnic baskets. Choose designs that are lightweight, easy to carry, and have compartments for food, drinks, and utensils.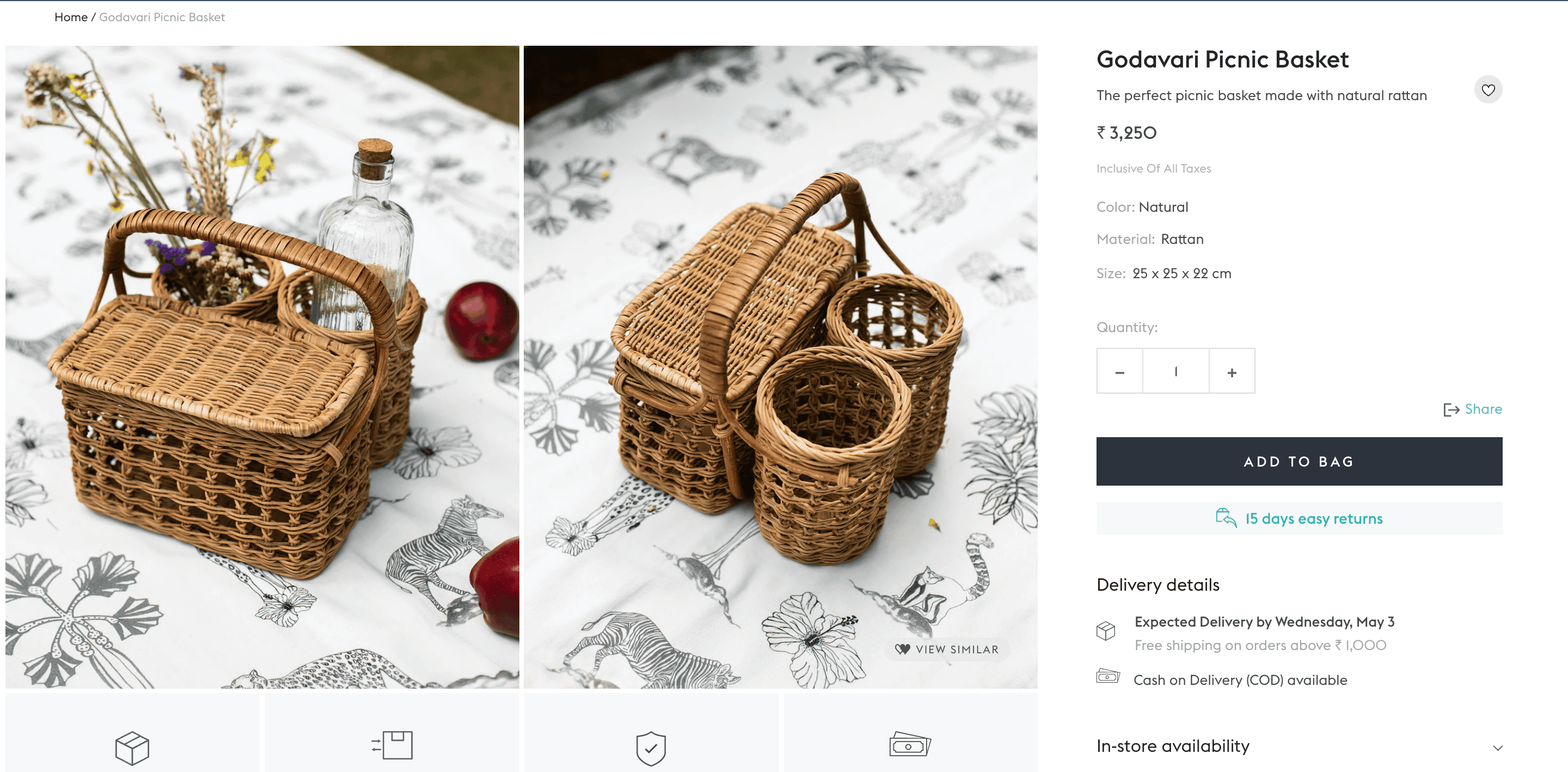 If you have a brand that already sells utensils or home decor products, this is a great addition to your summer catalogue to attract more customers.
Camping gear
When more people start going camping and other outdoor activities, camping gear is a great product to sell in the summer.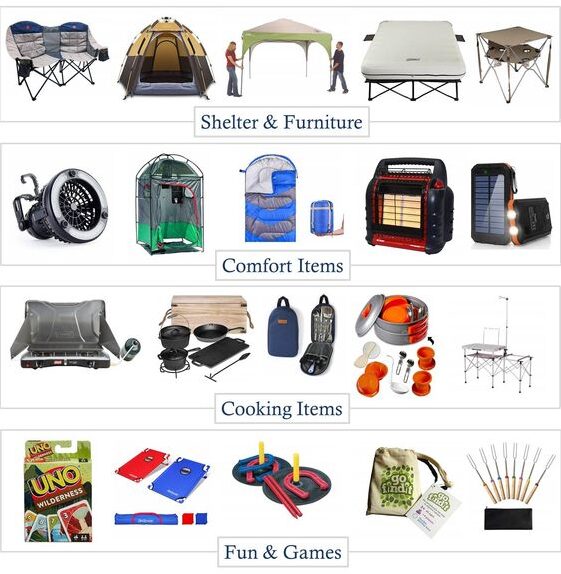 From tents and sleeping bags to portable stoves and coolers, there are many different items that can be offered to customers. To stand out in the market, consider offering unique and innovative camping gear that is not readily available in stores. This could include solar-powered lanterns or portable water filters.
Camping gears are more high-end products and you will need to put in a good investment to procure, store, and ship these products. When shipping these products, it's important to ensure they are properly packaged and labelled to avoid any damage during transport.
Related read: 8 Shipping Factors to Consider When Choosing a Courier Partner
Outdoor furniture
People with porches or lawns at their homes will put out some furniture outside during summer to soak in the beautiful weather. So, tapping into the furniture of home decor business during summer is a great idea.
Some outdoor furniture that caters to outdoor-loving buyers includes comfortable chairs, tables, swings, and hammocks. To attract customers, offer a variety of styles and materials that cater to different tastes and budgets. From classic wooden furniture to modern metal designs, there's a wide range of options to choose from based on your budget.
Related read: How to sell furniture online
Summer party essentials 
For many, summertime also means a time of festivities, weddings, and parties. And celebrations need decorations. By sourcing creative decor items and marketing them under a summer theme, you can tap into the lucrative party supplies market.
Consider offering a variety of decor items, such as centrepieces, banners, balloons, and tableware. Fairy lights and other durable decorations are also great summer products to sell.
You can also offer customization options to cater to different events and themes.
Decoration items are low-cost products and can also generate demand throughout the year.
Gardening tools
In many parts of India, summertime coincides with springtime, the season when things grow. Selling gardening tools is a great way to tap into the market of people who love to garden during the spring and summer months.
There is a wide variety of gardening tools that you can offer: Pruning shears, trowels, garden gloves, hoses, watering cans, lawnmowers and trimmers. You can also offer plant essentials like weed removers, planting pots, and fertilizers.
Low-effort plants like cactus and other indoor plants are also great summer products to sell.
Related read: How to sell plants online
Summer skincare essentials 
The summer weather can get harsh, which makes skincare an essential part of many people's lives during this season. Many people go in search of products that protect their skin from the dry and humid weather.
According to the latest beauty eCommerce reports, consumers are open to new products that can help solve their needs. So if you have a great sunscreen moisturizer or even organic skin care products in mind, high chances are they will make profitable summer products!
Check out how One Pour Tree, a skincare brand caters to the conscious customer.
Juicers and ice cream makers
To cater to an audience who loves to experiment with new drinks and ice creams at home, consider selling products like juicers or ice cream makers.
Both juicers and ice cream makers can be marketed to a variety of customers, from health-conscious individuals who are looking for a way to make their own nutritious beverages, to families who want to create fun and unique desserts together.
There are many ways you can market this kind of product and make it profitable beyond the summer season.
Make the most of summer!
The summer season offers a wealth of opportunities for business owners to tap into a wide range of in-demand products that customers are looking for.
By staying on top of the latest trends and keeping an eye on the needs and wants of your target audience, you can identify the top summer products to sell and develop a winning marketing strategy.
Whether you already have a business or just starting out, the summer season offers plenty of potential for success, so don't miss out on the chance to capitalize on this season!
To drive growth for your online business, make use of an online store to showcase your products and collect orders. Create your own online store on Instamojo today!
---