(Last Updated On: June 12, 2023)
Are you worried your business could get lost in the sea of popular social media apps? Ditch the old-school way of marketing and selling online with these unconventional social media platforms, and save your business!  
Selling on social media is tricky; there is a lot happening across various platforms which makes it difficult for businesses to boost sales.

2023 witnessed a massive rise in businesses trying to sell online. While many businesses opened their own online store, thousands of businesses took to social media to publicise their products and increase their sales. According to various surveys, the most used social media platforms for small businesses are:



Competition is high, but there is also a rise of new, interactive, and engaging social media platforms which businesses can explore to get more online orders!
Now that you know the most popular social media platforms out there – let's find out their lesser-known counterparts ideal for online selling.
5 Unconventional social media platforms for small businesses to sell on
1. Pinterest: For aesthetic products
Pinterest is a popular social media app and an unconventional selling platform you are missing out on. If you are in the business of gifting, accessories, fashion, art supplies, or any product with a visual appeal, then this is the ideal place to showcase your products! 
How? Upload pictures and short videos of your products and link them to your online store. Pinterest allows you to arrange your pictures into collections called boards, which you can use to showcase the diverse range of your products.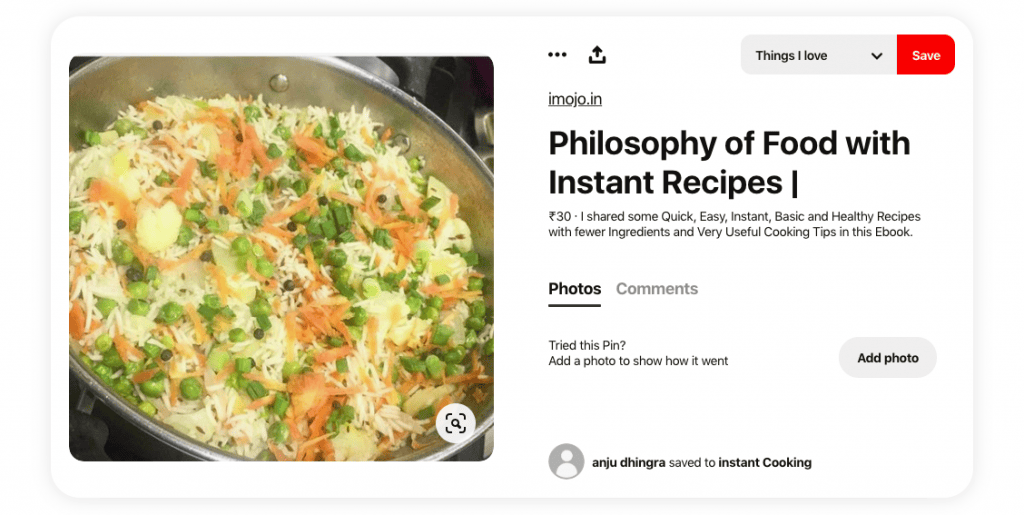 At Instamojo, we started our own Pinterest channel to provide business tips, ideas, and use cases to the community. Within a quarter, we amassed 250+ followers, 4k+ impressions, and a 7% engagement rate! 70% of Pinterest users are women—it is, therefore, the go-to place for your business if your target audience is women. For example, this pin by one of our merchants received over 350,000 impressions in less than a month – 


2. SlideShare: To sell digital content
Are you trying to sell online courses? Or are you trying to promote an ebook? If you are, then you must have tried putting up carousel posts on LinkedIn or Instagram. Carousel posts on social media offer a very high engagement rate.
For example, look at this tribute post on Mahashay Dharampal Gulati, the late owner of MDH, which had an engagement rate of 12.2%:
View this post on Instagram


If high performing carousel posts are your thing, then SlideShare is a great platform for you to make your content appear higher on Google Search Results!
You can use SlideShare to upload swipeable presentations, PDFs, documents, and videos.
How can you sell using Slideshare? Use this platform to create teasers and previews for the full content of your courses/books.  You can then share these posts across various platforms like Twitter, Facebook, and WhatsApp, which will help it rank under the trending section on SlideShare.

With Instamojo, you can collect leads, analyse traffic, and boost your sales! Here is a great SlideShare post which has over 500,000 views – 

3. LinkedIn: The ultimate networking platform
Another popular social media platform you ignore when it comes to selling!
LinkedIn is arguably the top emerging platform for individuals and business owners in 2023.
If your business involves providing services to corporates and startups, or professional individuals, this is an ideal place to network with the top people in the industry. Data suggests that networking is the most crucial skill for business owners across the world, and LinkedIn helps with that the most.

How to sell on LinkedIn? The app helps you directly get in touch with the decision-makers of companies. Therefore, it allows you to discuss interesting business ideas, discuss your products, get feedback from the best in the industry, and share your business insights, case studies, infographics, and more.
You can also interact with your network through Polls and PDFs. Polls can be a great way to understand how your network thinks. Here is an example of how a poll helps understand audience behaviour:
What we learnt – LinkedIn helps keep you updated with the latest trends in the market, pitch your products and ideas, and make better decisions for your business.
4. Telegram: To build business communities
Telegram has 700 million monthly users as of 2023, and 1.5 million users join the app daily! Eventually, the number of subscribers and sign-ups kept increasing. According to Backlinko, now the reports show around 8.33 million sign-ups every day. 
Telegram is one of the fastest-growing social media platforms in the world right now. The app, which is primarily used for messaging, has now emerged as a leading community-building platform. Do not underestimate the power of a strong business community! 
How to sell on Telegram? Share links, blogs, and other social media posts! You can follow channels, participate in groups, and engage with your customers interactively.

Find out how other businesses sell online on Telegram. Join our Indian Online Business Network— India's first Telegram communities for business owners.
5. Roposo: To sell using video content to your customers
Could you sell your product or service with short videos? YES! Short videos are the most popular format of content trending in the world right now.
How to sell using video content? It is a great way to interact with your audience, share tips about your business, highlight your products, show off your skills, and even provide a behind-the-scenes of your business.
Roposo is a social media platform where you can share such short video content, and you need not make it in English! It allows you to connect with your customers in a host of regional languages; Hindi, Tamil, Telugu, Kannada, Gujarati, Punjabi, Marathi, Bengali, Malayalam, Odiya and Assamese.

It is a great place to show your work if you are an artist like Hitesh Sharma.  Check out his Roposo channel – it gets over 3,00,000 views!
Here are 5 other short video tools you can use to optimise your business.
Every Business Owner Should Be Dora The Explorer!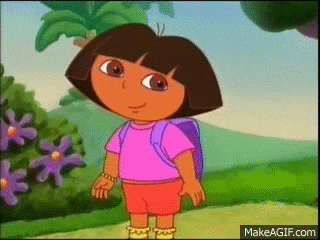 Explore! The world of social media is changing every day. There are many more unconventional social media platforms where you can exchange your ideas.
Some businesses may not work on popular platforms like Facebook or Instagram, but that does not mean that it is the end of the road.
It is a powerful tool to build authenticity for your brand, but you need not be present on every platform. Whenever you feel anxious about your social media presence, remember this; Tesla and SpaceX, two of the biggest companies in the world, do not have a Facebook page!
Related Read: Marketing for Small Businesses
Excited to start selling on social media? Read up! Download our FREE ebook on 'How to sell on social media' and get started.
---