(Last Updated On: March 29, 2022)
Booksellers who were in the business since the post-independence era have had to pull shutters down on their offline stores, and several offline bazaars and markets that once thronged with blood lovers are now empty. 
Bookstores in India have been hit hard with the pandemic, but that is not bringing down their spirits and a lot of these businesses have been learning how to sell books online.
So, what did these booksellers do to keep business going during a pandemic?
How to create a social media profile to sell books online
Over 45% of booksellers in the country have shifted to an online platform since the pandemic, with almost every business setting up an Instagram and Facebook page. Blossom book house, a beloved old-time bookstore in Bangalore, has taken their business online, even though the shutters have opened on a lot of stores.
View this post on Instagram
Once they set up in May this year, since lockdown commenced, the bookstore has gained over 2,300 followers on their social media. They take orders via WhatsApp and DM and constantly engage their customers online with –
Regular updates on their store inventory, new book releases coming in
Customer stories, reposting reviews from customers
Offering reading tips, ideas, and hacks
Announcing giveaways, author snippets, and meet-ups
Social media is the best way for any bookstore to sell books online and keep customers engaged. 'The Bookshop' – an independent bookstore in Jor Bagh market, Delhi, constantly uploads stories on their Instagram to keep customers interested in their collections. Here is their recent one.
What are some of the best ways to engage your customers on social media so that they place more orders? Find out with our ebook – How to sell on social media
How to create customer demand for buying books online
Keep in touch with your customers. Loyalty is a powerful tool that every bookstore in India can rely on. Most customers miss spending hours in their favourite bookshops, especially the ones they remember from their childhood, or a weekend stroll.
View this post on Instagram
Book lovers and readers in the country will work towards supporting their local stores over corporate giants – all you need to do is tell them! How? For starters –
Set up a website or create an online store on an e-marketplace that connects you to your customers. We will cover this in detail below.
Spread the word via your social media platform
Offer author meet-ups offline and online. Approach authors who are releasing new books and ask them to do an Instagram or Facebook LIVE session to promote their books.
Create a subscription-based model for customers. Champaca Cafe, a popular cafe and bookstore hidden deep in old Bangalore, set up a subscription-based model for their loyal customers who do not have too much time to browse through their collections. The cafe will pack and deliver a set of books, based on the customers choice, monthly, quarterly and yearly. This ensures customer loyalty, ensures feedback and helps reach out to new buyers too.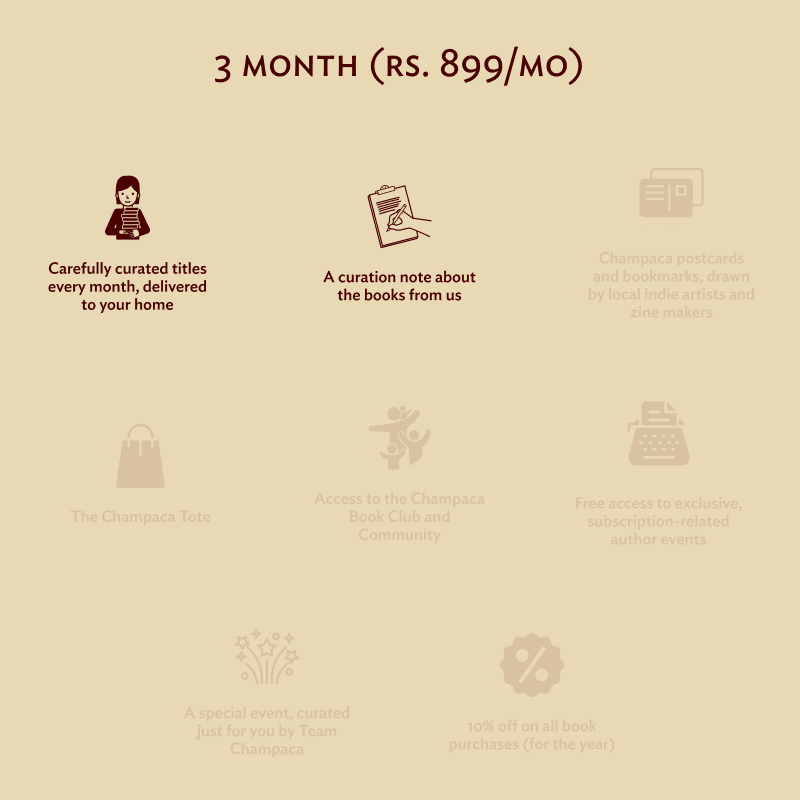 Keeping networks with other offline sellers
If you decide to sell books online, you need to maintain networks offline too – with both customers and other buyers. The best way to do this is to contact thrift stores and offline sellers for brand collaborations. Keep an eye out for what other booksellers are doing, as this will help you connect with third-party marketplaces that help you sell old books, new books, and second-hand books online.
Read: A comprehensive guide on networking for small business owners 
Discounting ideas during seasons
Do not pile up books on your shelves right now. The best way to keep shelves clear is to clear off old inventory with giveaways online using social media. Some of the best ways to offer discounts to your customers are –
A buy 1 get 1 offer on classics – book bundles
An online quiz announcing flat 40% off on selected categories of books
Clearance sale offers on second-hand books or old books
Referral codes – here's how referral codes work on a website
View this post on Instagram
How to sell books on an online e-marketplace
Used Books Factory set up an online e-marketplace for second-hand booksellers and buyers to meet and conduct business. Founded by Thilak Desing, the website sells second-hand books online – especially education books older editions that people sold to replace with newer ones. Thilak's business is a haven for students preparing for entrance exams and cannot find resource material easily online. Read his full story of Marketplace for Used books.
How to sell books online with the Instamojo online store
You need not be a full-time business to sell books online on Instamojo. With our multiple features, you can request a payment from any buyer who wishes to purchase an old book you want to sell!
Request payment for each book you sell via payment links –
Bonus – Go digital with books, here is how you can sell ebooks on Instamojo
Since you have begun to sell books online, why not sell ebooks too! If you are an independent business looking to start selling digital books, you can start on Instamojo. Our detailed definitive guide will help you upload your first ebook on our platform and start selling it to customers. Read our full blog on How to sell ebooks online.
A study showed that Indians have consumed more digital books than physical books in the past 1 year, so if you are considering selling an ebook, now is a good time. GC Mouli, a writer and product leader published his first novel 'The Son of Cauvery' by uploading the entire book online on Instamojo's online store for customers to read. The ebook is available here in his store.
If you are wondering how to make your bookstore profitable, we have something special for you.
Join us LIVE with Thilak Desingh, founder of Used Books Factory, to understand the tips, tricks and 'code' needed to set up a successful online marketplace and make a profit!
---