(Last Updated On: May 26, 2023)
Modern lifestyle has brought about market potential for many niches which were previously not in-demand. The best example for this is the online pet supplies business. Until a few years ago, pet products did not have a huge market in India. As pet ownership increases, this market is soaring. 
The pet food market alone is growing at about 13-15% annually, according to Statista. This means that starting an online pet store can be profitable if you target the right audience.
So, if you're contemplating on selling pet supplies online, now is the right time to begin.
Of course starting a pet supply business isn't easy. But, with the right strategy, you can successfully run a pet supply business online. Here is everything you need to know about how to start an online pet supplies store.
List of pet supplies to sell online
The pet products business is versatile. There are a wide range of products you an sell and there is always room for innovation.
You can sell every-day supplies that are in-demand or bring out an innovative product and create a demand. Heer are some pet supplies business ideas to get you started.
1. Sell basic pet supplies
Selling pet essentials is a good idea to start with. The market is already filled with businesses that sell such essential pet products, but there is a chance to stand out if you bring quality products. Basic pet supplies include:
food bowls, leashes

houses, cages, beds, litter boxes

Accessories- collars, combs, bowls, etc.

toys for pets

Bird house, bird feeders

Fish bowls, aquariums

animal feed (dry and frozen)

everything for walking and traveling
Among these, animal feed is more profitable as they have a stable demand. Selling pet food needs a lot of work, from finding a good formulation to manufacturing it. 
You can also try starting a subscription business to sell pet products online.
2. Sell homemade pet food, pet treats
The pet food market is growing. Pet owners like to provide their pets with the best kind of food. Bringing innovative food products that are nutritious and natural will surely attract them. 
PetSearch, an online pet food business provides the right kind of nutrition for pet dogs. Customers can order Meals and Treats for pets from their kitchen and have it home-delivered free of cost.
Offer healthier options to pet owners. You could customise treats according to their needs. The disadvantage is that you will need to put in a lot of effort to not only make the pet food but also test them and prove its quality.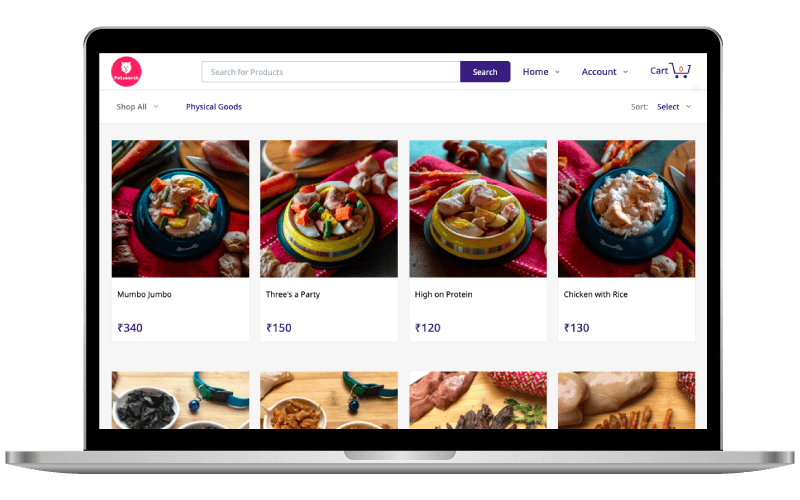 Sign up on Instamojo to start your own pet supplies store online for free!
3. Sell pet apparel online
Pet clothes are an upcoming trend. This is a niche you can go into without much competition. Selling cute handmade pet apparel has many advantages.
You don't need to worry about expiry date like when selling pet food. It is less bulky, so your storage space can be minimal. There is also a huge space for innovation and creativity.
4. Sell innovative pet products
You can create a new product in the market based on the needs of pet lovers and market it accordingly. It could be anything from creative pet accessories to health care products and luxury pet products.
An example of innovative pet products introduced lately in the market to give you inspiration:
Dog GPS Tracker

Dog Car Seat for Home & Travel

Food-Preserving Pet Bowls:

Cleansing Pet Bathers
5. Cater to both pets and pet lovers
Another idea is to sell products for both pets and humans. An example is Curious Cat Company that sells products for cats and humans.
View this post on Instagram
How to start an online pet supplies store: a step-by-step guide
Here's how you can start a pet supplies store online easily:
Learn about the pet market and your niche
Find a pet products supplier
Obtain licenses and certifications
Setup inventory
Decide on pricing
Setup social media
Create your own pet supplies store online
Market your brand
Planning your online pet supplies business
The business planning stage is where you answer the where, how, and when questions. Start by writing down all that you need to start. What are the challenges? Which business model do you prefer? How much will be the budget?How to start an online pet supplies store that pet owners will love? Read on to find out.
Learn about the pet market and your niche
Learn about everything associated with the online pet supplies business. If you are an animal lover and already know a lot about pets, you have a good head start.
If you intend to start a business of pet food, then your research should include extensive technical and analytical knowledge about the pet industry, types of Indian pet products, and the big players in the niche. Dog food accounts for nearly 85% of this market.
Google your product or service category and analyse the direct competitors that come up. Find out what your brand can offer that is not already in the market. How can you stand out? 
Know your customers' needs:
Try to match up the needs with the pet market's demands and accordingly set up your business. Try to solve a problem or fulfil a need of pet owners with your products. 
What are pet lovers looking for?Two ways you can do this:
Conduct a survey of pet owners or use data from previous surveys.

Find out which social media accounts they follow. 
Decide who your target customer is. Do you want to sell pet supplies for only one type of pet or general products? Individual consumers and pet professionals are your potential customers. 
Finding a pet products supplier
After deciding on which products you want to sell, finding a reliable supplier to fulfil your stock needs is the next step.
For a good pet supply store, a supplier who helps in building as well as maintaining stocks is important. 
If you want to adapt the dropshipping model, you will need a supplier or manufacturer who will deliver the desired things to the customer. You need to have a trusted supplier in place, apart from ensuring an uninterrupted supply of genuine products and timely delivery. This is a low-risk business method where you do not have to keep any inventory.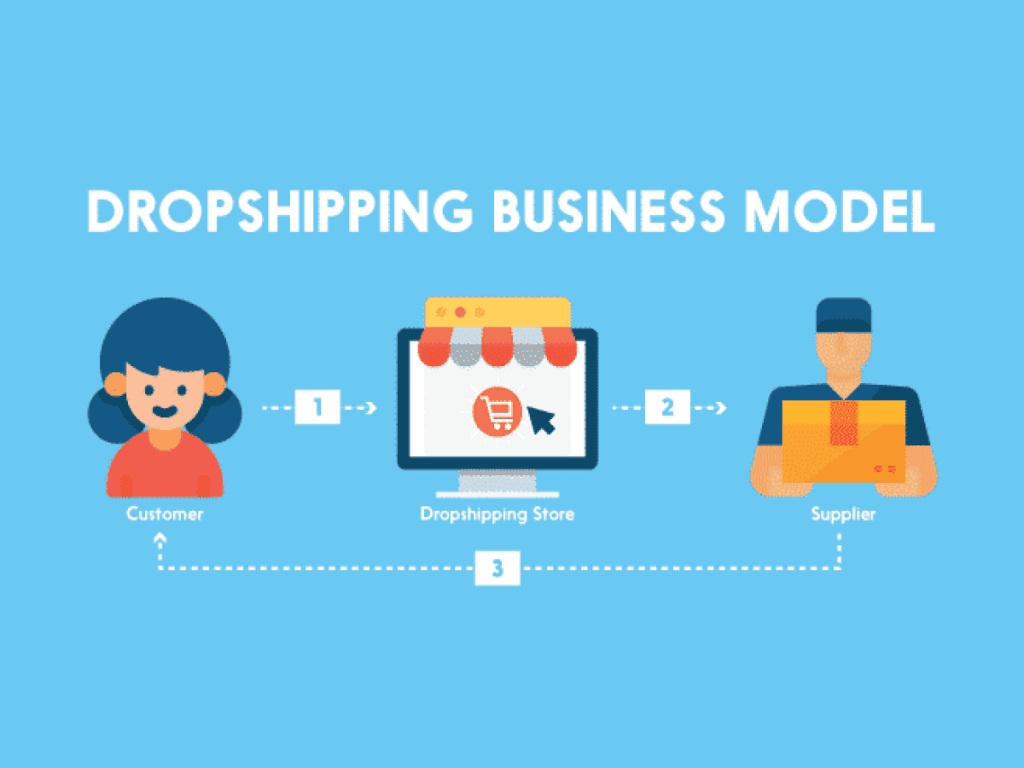 Another option is to get a wholesale supply. You and buy products in bulk and store them in inventory. You will be responsible for inventory management, packaging, and shipping. 
To find suppliers who provide pet supplies, you could search Google or find out from local businesses. Advertise or reach out to them directly.
You could also create your own pet products (such as homemade pet treats, pet apparel) and sell them online.
Obtain licenses and certifications
Get the legalities and registration out of the way. There are not much formalities when starting a small business, but you need to be ready with all the required documents before starting selling. 
Related Read: 5 Legal Mistakes to Avoid when Starting an Online Business
If you are selling pet food, you need to get the approval of the food safety authority(FSSAI). 
Inventory setup and storage space for pet products
To store your products, you could either rent a new space or use a space from your home, garage, or shed. 
Keeping a stock of packaging materials is also essential. 
Set up a pricing structure
Looking at what other pet stores or manufacturers' retail prices will give you a point of reference. Make sure you price pet products according to your expertise and demand in the region.
Consider the following questions:
How much do the pet products cost you to buy or make?
How much does your business cost to run (website, marketing, etc.)?
What do other businesses in the market sell the same (or similar) plants for?
How much time do you invest in your business?
Decide where to sell pet products online
After planning your business, it's time to answer the most crucial question- where? Where will you find customers and where will you put up your pet supplies for sale? You have three main options to sell pet products online:
Social media, fb groups

Your own eCommerce website

Online marketplaces
Each of these have its own pros and cons which we will look at.
Social media
Selling on Instagram or Facebook is the best place to start. So, if you're starting out with a small budget, grow your audience on social media and add value through informative posts. 
Content which has cute pets, pet care tips, and other such infotainment content is always in demand. So, you will never have a shortage of ideas for the social media handle of your online pet store business. 
Make use of this opportunity and build a loyal community of pet lovers online. This will help your pet supplies brand in the long run.
Related Read: Top Instagram Hashtags for Small Businesses
Start your own online pet supplies store
The big question: How to start an online pet supplies store where you can sell pet products?
A cost-friendly and efficient way to sell pet products online is through your own eCommerce website. 
To create an online pet supplies store, you should select an eCommerce platform. There are many platforms today which offer hassle-free methods to set up a full-fledged website.
For this, you need to select the best one that satisfies your business needs. Here's a detailed guide on how to choose the best eCommerce platform. 
It will only cost you ₹ 3999/- per year to start an online pet store. With Instamojo, you can start selling pet products online easily and at affordable prices.
With this, you can build a brand that becomes memorable and stands out from your competitors. Leverage the power of SEO and scale your pet supplies business online.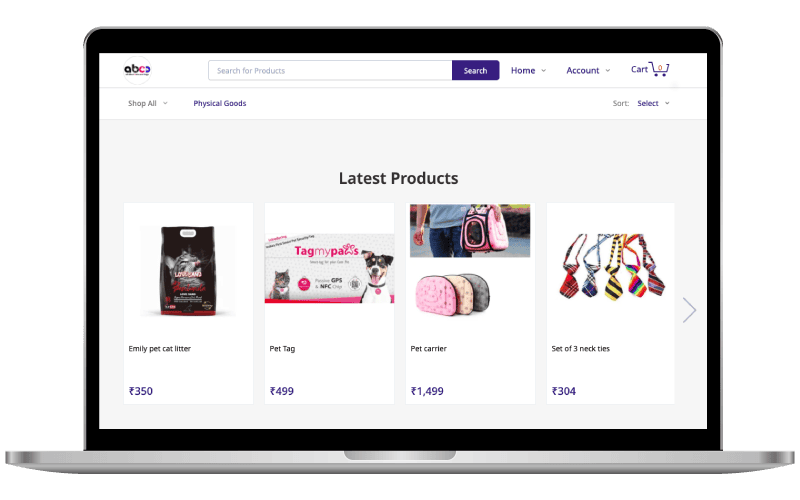 Want to get your own awesome store to sell pet supplies online? Get started on Instamojo for free.
Ecommerce websites are the future of online businesses. Make sure you create your own website for your business at the beginning so that you don't miss out on the huge potential.
Start an online pet shop easily in 6 easy steps:
Sign up on Instamojo

Set your store URL name

Select a theme for your pet store and customise it to mirror your brand

Upload your pet products

Set up shipping and delivery

Go live, and start selling!
Marketing strategy for your pet supply business
Start local:
Start by seeking pet owners in your locality. Create a WhatsApp group for your business. Selling on WhatsApp is a good way to start and get the word out. 
Facebook groups- Participate in discussions. Offer expertise and services, but remember not to push for sales too hard, especially in early interactions with potential customers.
Focusing on building trust. People will be more likely to buy pet products from you if you know about pet care. Then, use this to grow your email list.
Consistent social media:
As mentioned before, Instagram is a gold mine for pet business. Create entertainment and infotainment content and grow an audience. Build your brand on social media and establish yourself as an authority in your niche. 
Also, Influencer campaigns can go a long way to promote your products.
Blogging and SEO:
Start a blog for your business which focuses on pet care and tips. A well-researched article answering a question searched by potential clients will bring you quality leads. Hire an SEO expert to get your website on top of searches.
Related Read: How to Use Blogging to Increase your Sales
Attend pet industry events, trade shows:
Marketing your pet supplies business doesn't always have to be through online. Attending offline events where pet lovers come can help you secure business relationships and get your product in the spotlight. So, find out events in your cities that will be helpful for promoting your business.
Guarantee products quality:
If you are selling pet food, get it certified and highlight it when marketing. Offer your customers free samples if you are selling a new product, offer a sample or give discounts.
Encourage client referrals- Introducing coupon codes and encouraging customers to give referrals can go a long way. 
How to start an online pet supplies store now
Ready to sell pet products online. Start and grow your very own pet supplies business online with Instamojo for free. Get everything you need to scale your business from domain names, custom themes to marketing features, in-built payment systems and shipping partners- all within your budget!
Watch this short video to know about creating your very own store online.
Start your own pet supplies store and grow your business to heights. You will find everything you need to start and scale on Instamojo. Create your online store now!
---